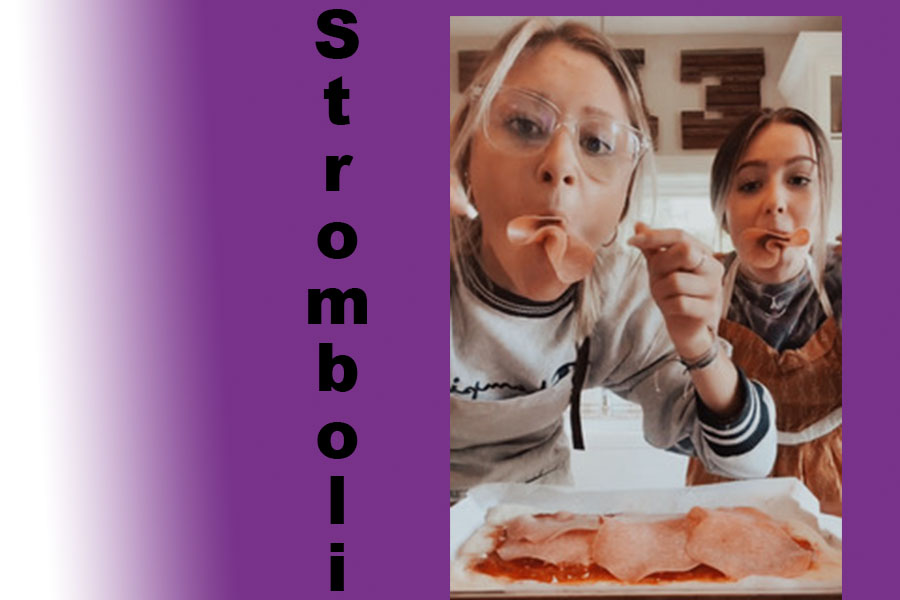 Stromboli & Whoopie Pies
Overall, we had a great experience with these Pinterest recipes! They were super simple to follow and supplied all of the directions we needed.
Cooking the stromboli was not only entertaining, but a great mental break from the long day of school work we had beforehand. The recipe was very user friendly besides a couple struggles we encountered. We struggled when it came to rolling out the crust, the dough was pulling apart, but we eventually got the hang of it. One thing I would change when it comes to the recipe, is the cooking time. The recipe says cook for 20 minutes, but for future reference we would recommend 25-30 minutes.
This was definitely a crowd pleaser.  Avry's family was a big fan.  Brennan (Avry's brother) said, "The flavors were nice; I'd say a solid 10/10."
Jess (Avry's mom) was impressed with what we created. She said, "10/10! Rich flavor wrapped up in a flaky buttery crust. A recipe that could be consistent in a family's monthly meal plan.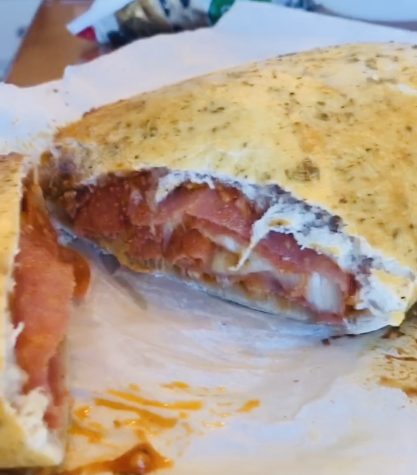 After a tasty meal, we were craving some sugar!  According to "The Globe and Mail," it has been proven that a sugary substance after a meal makes an individual feel more calm and delighted. The serotonin levels in our brain causes the sugar cravings to strike after a meal. Serotonin, is a brain chemical that satisfies you, and sugar so happens to make the serotonin levels rise in the brain.
We thought it would be a good idea to bake a dessert to satisfy our cravings, along with making us feel peaceful and happier after the early mornings of school, and long evenings and work or doing homework. While scrolling through Pinterest trying to find a recipe we both thought would satisfy our cravings. We decided to bake S'mores whoopie pies which were a great finishing touch. We have never made anything like these whoopie pies before, but in the end it was an enjoyable and delicious experience. Just ask Avry's mom!!
"
I give this a ten out of ten! I love the complexity of these pies, the marshmallow inside is sweet and fluffy topped with a rich chocolate layer. All of this sandwiched between two perfectly cut graham cracker cookies!"
— Avry's mom, Jess
We love to bake, so we enjoyed recreating this recipe! There were a lot of steps to this dessert, but in the end it was a success. We did come encounter with some struggles, for example, it was a brawl to work with the sticky marshmallow. Also, the top and bottom crusts expand A LOT while baking, so keep that in mind when placing the dough on the cooking sheet.
Laela (Avry's sister) also thought it was a hit, though she wasn't sure about the skills of the cooks in the kitchen: "Mmm…this is actually really good, 9/10."