Fun fall activities to do around Minnesota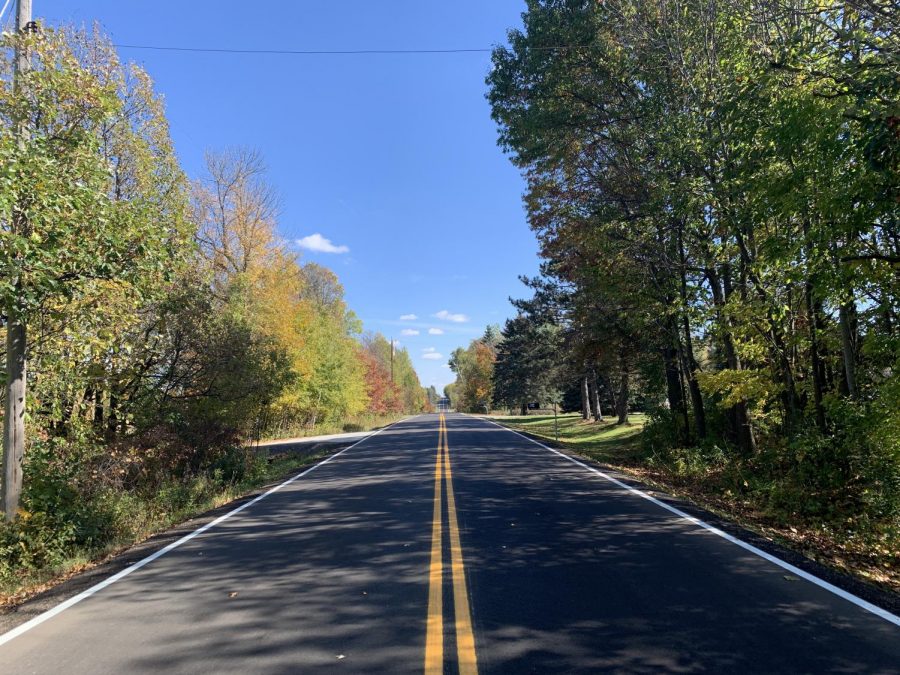 As we enter the fall season, people around Minnesota are starting to do fun and festive activities to celebrate this wonderful time of year. Minnesota is one of the lucky states who actually have a fall season, although some years are shorter than others. If you are in need of fall festivities, here are some fun fall activities you can do around Minnesota.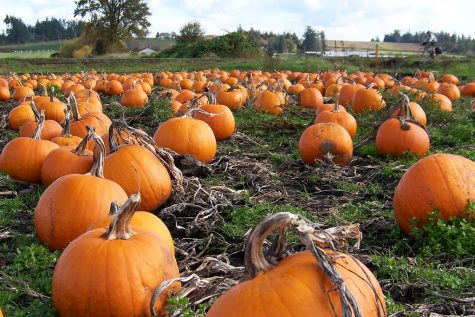 Pumpkin Patches
Pumpkins are a staple during fall, so visiting a pumpkin patch is a great way to put you in the festive mood. Pumpkin patches are a fun place to take fall pictures with friends and family, as well as pick up some pumpkins to keep as decor or carve later. Grandpa's Pumpkin Patch, located in St. Joe is a nearby option to visit. They sell pumpkins, squash, gourds, Indian corn, corn shocks, straw bales, and locally raised honey. My friends and I visited Grandpa's Pumpkin Patch last year, it had a great selection of pumpkins, cute decor, and interesting barns. Collegeville Orchards is another popular pumpkin patch located in St. Joe, by the University of St. John's. Not only do they have pumpkins, but they also have their well-known apple orchard. Collegeville Orchards has a fun vintage store that sells pumpkins, gourds, grapes, a wide variety of garden produce, homemade honey, local maple syrup, jams/jellies, bakery mixes, and fall decor. They don't stop there. They also have fun activities to do with your family such as tractor wagon rides, pick your own pumpkins, pumpkin painting, and a petting zoo. If you are willing to drive out of the St. Cloud area, Nelson's Farm, located in Litchfield is a must. This festive farm has been in business for 30 years! There are so many fun activities great for families to enjoy, such as a mega corn maze, zipline, farm animals, farm mini golf, face painting, and so much more. Nelson's farm also offers food wagons that include corn dogs, lemonade, hot chocolate, coffee, deep-fried Oreos, and more fair food.  
Haunted Houses
If you enjoy the thrills of haunted houses here are some great options. Molitor's Haunted Acres located in Sauk Rapids is a popular go-to for any horror lovers around the area. This year with the pandemic going on, Molliter's is having "The Walk Through Horror", which will have participants walk by foot through their haunted woods. Scream Town will also be open this year in Chaska. It has raving 5-star reviews and last year was voted one of the 8 best haunted house attractions in the U.S. by CNN. Star Tribune also believes it is "one of the best in USA." Another haunted house open this year is Fright Nights, located in Glenwood. It has been voted in the top 12 best haunted houses in Minnesota.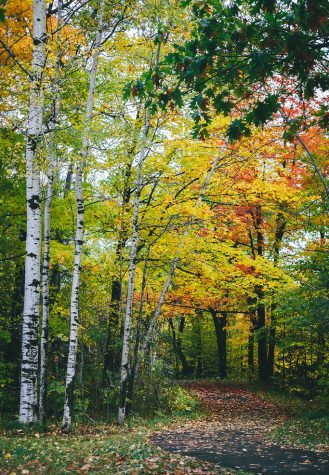 Hiking
Going on a hike to see all the fall colors is a great activity to stay active and enjoy the great fall weather. Lake Wobegon Trail stretches 65 miles long and 10 feet wide while being paved from end to end. The trail starts in Waite Park and ends in Osakis. The trail passes through many cities with many fun activities. One place located on the trail is Art in Motion On the Lake Wobegon Trail. Art in Motion located in Holdingford contains a gallery space that displays artists from Minnesota and also has The Boho Cafe. The Cafe serves fresh food and a wide variety of beverages. They also have yoga and offer music, poetry, and comedic shows. The Superior Hiking Trail is 310+ miles of beautiful hikes, varying in size and difficulty. The trail starts at Jay Cooke State Park and ends at the Canadian border. I visited Jay Cooke State this past summer and it was full of beautiful views and had a very cool swinging bridge over the St. Louis River. Minnehaha Falls is also a popular hiking destination. It attracts more than 850,000 visitors annually, with its main viewing point being the 53-foot waterfall. It also contains limestone bluffs, river overlooks, biking paths, and more.
At-Home Activities
If you would rather stay indoors this fall season, here are some ideas to pass the time. Making any pumpkin-flavored bakery items is a great way to taste the fall flavors. My favorite fall treat is pumpkin bread. You can also make the classic pumpkin pie, apple pie, cookies, caramel apples, and many more. The Taste of Home has a list of 40 great tasting fall desserts if you are ever in need of something sweet. If you are not into baking, but still want something to snack on, I recommend buying the premade Pillsbury sugar cookies. They have both a pumpkin and ghost cookie design.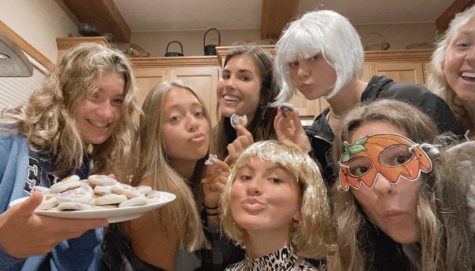 These cookies are also great to make with friends because of how easy they are to make. If you are not into sweet things, but still want to celebrate the fall season, I recommend making pumpkin seeds. They are very easy to make and go well with carving pumpkins.  Watching Halloween movies is also a great way to get in the festive mood. Forbes has compiled a list of all the Halloween movies that are coming out this year on Netflix. Other Halloween classics include Halloweentown, Hocus Pocus, The Nightmare Before Christmas, It's the Great Pumpkin Charlie Brown, and much more. Another idea is to decorate your room or house with cute and festive decor. Hobby Lobby and Crafts Direct have great fall crafts you can make to decorate your house with, or Target has great decor already made.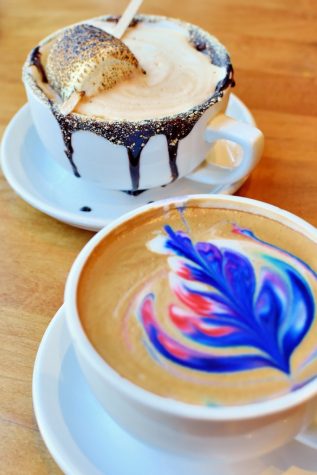 Coffee Shops
A great way to enjoy fall is with a warm cup of coffee or tea. Popular chain coffee shops like Caribou and Starbucks both have released their fall menus. They include classics like the pumpkin spice latte, but recently the pumpkin cream cold foam from Starbucks has been becoming a popular addition to fall drinks. The pumpkin cream cold foam is a nice way to spice up a cold brew or chai tea to make it have that amazing fall flavor. If you want a more unique and artsy coffee shop to visit this fall, Cafe Astoria is a fun option. They are located in St. Paul and take pride in making their drinks Instagram worthy. They have a pumpkin pie latte and other fall items that will have your taste buds thanking you. Fairgrounds Coffee located in Minneapolis is another popular spot. It has a wide variety of coffees and teas to choose from, as well as some breakfast and lunch items. If you want to stay closer to home, The Local Blend is a perfect option. They have amazing drinks, fresh bakery items, and delicious lunch options. They also have an open mic night every Tuesday. The Local Blend is located in St. Joe near the University of St. Ben's campus. 
About the Writer
Mary Eichler, Journalist
Mary Eichler ('21) is interested in writing about pop culture and currents trends. This is Mary's first year as a staff member of the LeSabre. Painting,...