There's Someone Inside Your House: The Perfect Mix of Romance and Horror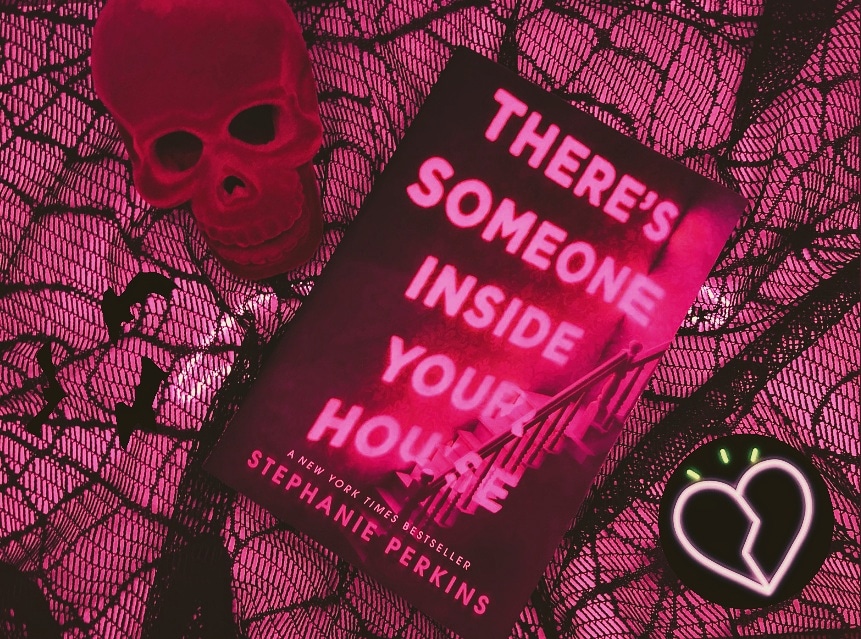 There's Someone Inside Your House is a teen horror novel by author Stephanie Perkins, and it was released September of 2017. This book is utterly thrilling and an amazing mix of horror and romance. I was completely infatuated with this book during and after reading it. If you are a fan of horror novels, or teen thrillers, this book is the one for you… and it will not disappoint.  
Something gruesome has been lurking in the small quiet town of Osborne, Nebraska, eagerly waiting for the day to take vengeance upon the town.
Newcomer Makani Young isn't so used to the very rural lifestyle Osborne has to offer. Nothing says "Welcome to your new home!"  like endless oceans of cornfields and muddy driveways, not something a Hawaii native would be too jazzed about. You see, Makani was sent to live with her Grandmother just about a year ago because of conflicts she has tried hard to forget; and everything was going swimmingly, or so she thought.
Just a few weeks into Makani's senior year, one of her fellow classmates is found murdered with an eerie smiley face etched into her face. This would be the first of many grizzly murders to shock the small town of Osborne.
Disturbed, Makani and her friends Alex and Darby try to somehow make sense of these murders. Alex suspects outcast Ollie Larsson as a potential killer, but love-struck Makani denies Ollie could ever be capable of such a horrendous act of violence. Ollie's protective older brother is also a cop, so any sneaking around would probably be investigated.
With the town mourning the loss of a beloved drama student, the killer decides to strike again. This time targeting the star quarterback, when he is at his most vulnerable. This starts speculation about who the killer might be, and what they might look like; creating even more rumors around school. This turns the school into a mourning chaotic mess, pointing fingers at anyone and everyone.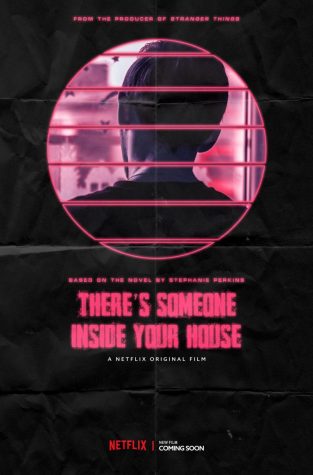 Wanting a break from all the chaos unfolding at school, Makani decides to start hanging out with Ollie to take her mind off everything. Ollie wasn't the most liked person at school. His loner attitude, dark aesthetic, and mysterious past has put a huge target on his back for killer rumors. Especially with his strong dislike for the "popular" kids. But Makani doesn't care, she is far too infatuated with his hot pink hair, rebel mindset, and kind heart. 
But just as things finally seem to be going her way, Makani gets an unsuspected visitor, and overnight the whole town is running against the clock to find the killer before they strike again. 
There's Someone Inside Your House by Stephanie Perkins is a new and thrilling take on teen horror. The gruesome and unforgiving murders and steamy romance perfectly play off each other, pulling readers back in for more. It makes you think about what people are fully capable of, even rebellious teenagers. 
About the Contributor
Charlie Monson, Journalist
Charlie Monson ('21) is a senior at Sartell High School. This is the second time she has taken Journalism and couldn't be happier to start writing again....