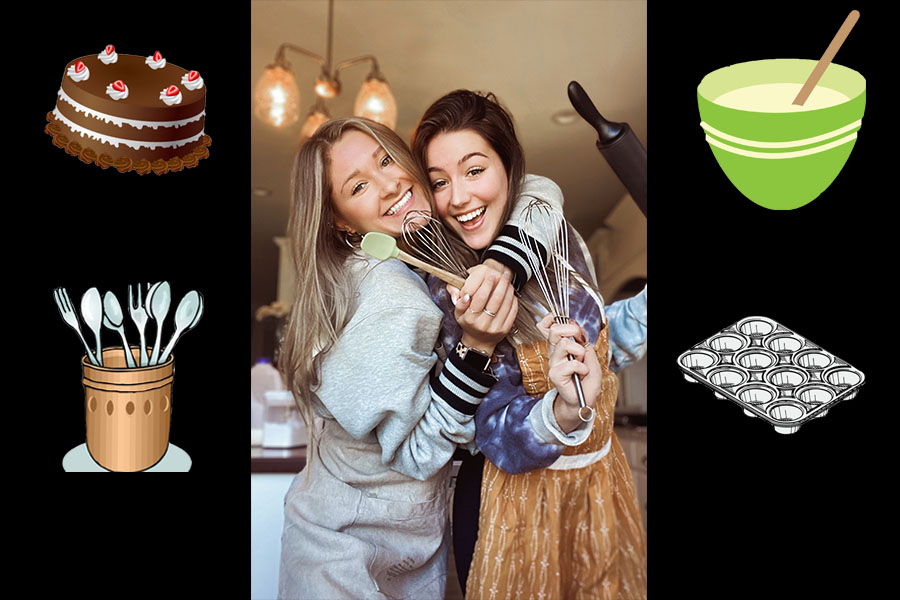 Creative Cravings
Cooking and baking have been proven to be a solid stress reliever for many people. Not only does it provide sustenance, it also can be entertaining and an astonishing creative outlet. In the Creative Cravings kitchen, we are choosing amusing and appetizing recipes to review and rate for the convenience of others to try out and relieve stress in a delicious and eventful manner.
Who is in the kitchen? 
Danielle: I am currently a junior at Sartell, and I am excited to be able to review fun and exciting recipes for others who want to relax and relieve stress in an enjoyable environment. I love hanging out with friends, spending weekends at the cabin, and overall being adventurous!
Avry: I am a student here at Sartell, currently in my junior year. I love baking/cooking so I am thrilled to find flavorful recipes and cook with a purpose! I am a huge people person, so you will usually find me out n' about with friends and family.