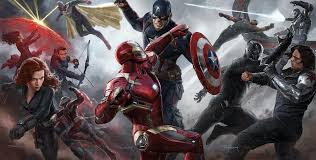 photo via flickr
While this is not the first Captain America, it is the first of the Marvel one-off movies that feature many of the known superheroes. Not only that, but Civil War also introduces new heroes, as a sort of promotion for their upcoming movies.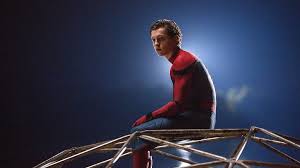 Some of the new superheroes are Spiderman, played by Tom Holland, Black Panther, played by Chadwick Boseman, Ant-Man, played by Paul Rudd, and the Falcon, played by Anthony Mackie. Each of these heroes have their own movies or are a recurring character in the Marvel Cinematic Universe.
Captain America: Civil War is a very important movie in the Marvel Universe. It portrays two characters, Steve Rogers and Tony Stark, fighting each other because of their conflicting views. Steve wants to save his best friend, Bucky Barnes, but Tony wants Bucky to pay for killing his parents.
Steve and Tony get into a battle and recruit other heroes to help them. This movie focuses on the importance to look at a situation through someone else's eyes and to see it how they see it. If Tony had seen it through Steve's eyes, he would have realized that Steve didn't want to watch his best friend die for a second time. If Steve had taken a moment to look at the situation from Tony's perspective, he would have felt Tony's anger at what Bucky did.
This movie shows that some conflicts can't be solved with a simple apology. Even though the movie is from Steve Roger's perspective, I really liked how the director didn't try to persuade the viewers to root for Steve or Tony. Instead, it had a nice balance of Tony's side and Steve's side, which is difficult to create, especially in a one-off movie such as this. The viewers find themselves believing one side more than the other.
This movie was one of my favorite Captain America movies that Marvel has created, because of the character development. Steve Rogers tries to do everything right, but he still manages to become a public enemy. It proves that even though you are a hero, you can still be a villain in someone's eyes.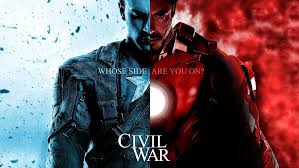 I applaud the Marvel directors for making something as bold as to pin two lovable characters against each other, but it was definitely important to the plot of the story and to the character development.
Over all, I would definitely watch this movie over and over again. It has so much emotion and the actors truly seem to understand the pain their characters are going through. It is a wonderful movie and I would definitely recommend watching it! (Just watch the previous Captain America's first!)