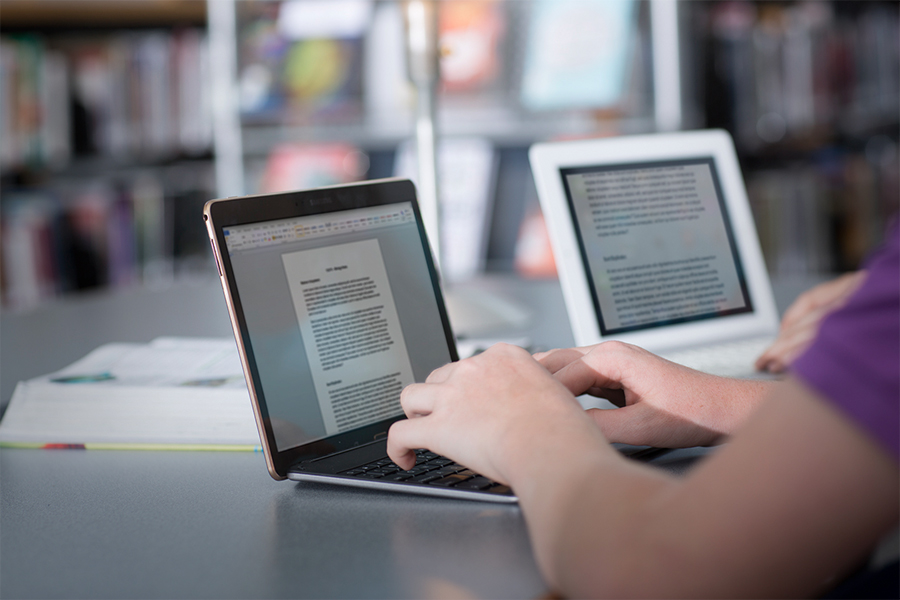 Photo via Flickr Creative Commons 2.0 License
The world has been forever changed by the COVID-19 pandemic and education has been changed especially. Teachers are the building blocks for students to grow into better individuals and more educated students. With curriculums needing to be changed overnight and struggling with motivating kids to get work done, teachers are more heroic during this time than people might seem to realize.
While some colleges and universities nationwide are considering not resuming in-person classes until January 2021, social media conversations show that many students and professors across the country are still struggling to try to adapt to the recent, sudden transition to virtual learning due to the pandemic.
In one Twitter thread in April, Rose Casey, assistant professor of English at West Virginia University and a single parent of younger children who are now also learning at home, shared this: "Okay. I actually cannot do this. I simply cannot teach while parenting 24/7 entirely on my own. Genuine question: what should employers, specifically universities, be doing to mitigate these literally impossible demands?…Knowing that we'll be evaluated for how we respond to a crisis certainly adds to the stress. (Like most people I know, my teaching remains student-centered and it involves even more time than if this hadn't happened.)"
Our teachers and professors should for one not be getting evaluated as harshly as they are. This pandemic has forced businesses to hunker down and mitigate, but nobody is harshly criticizing their livelihoods and making them out to be the bad guys. I really hope that if people receive anything out of this quarantine, it is how much we need to appreciate our teachers throughout America.
Media specialist Holly Wieber from Becker Middle School had this to say,
Wieber teaches two classes at Becker Middle School and commented, " I cannot imagine being a four or five-course teacher right now and how much of a toll that must be on them."
She stated, "Managing only two classes has weighed on me a ton and is a media specialist with all of these teachers being thrown into a brand new pool of technology and education. These teachers deserve the most praise possible and a new appreciation for them."
College students are uniquely vulnerable to stressors, according to Psychiatric Times, and the disruption of campus life due to COVID-19 has "increased anxiety and distress among many college students."
"Naturally I'm not seeing the same energy with my students online," says Bob Hutton, senior lecturer, history, and American studies at the University of Tennessee, who explains that natural conversations evolve easier in an in-person setting. "Students are not going to have the same ability to learn under these circumstances, especially when you have to suddenly shift gears," he tells Changing America. Hutton says he is being very understanding of all that the students are going through and trying to keep everything as normal as possible. "Higher learning… is a dialogue, and I'm trying to preserve that."
The teachers of America have been under-appreciated for years, and amidst this pandemic I hope they will come out the other side the appreciated and heroic people that they have been to all families and students.