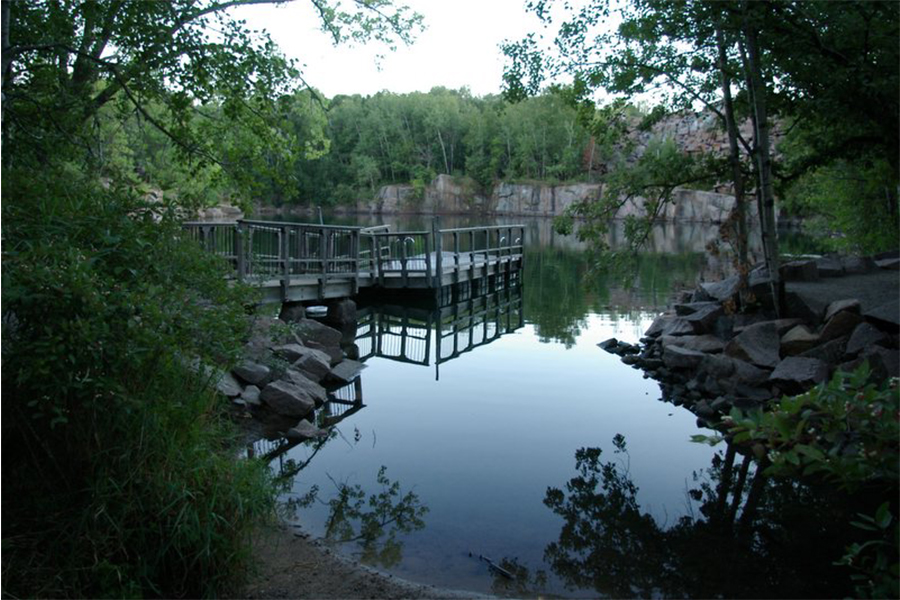 photo via Wikimedia under the creative commons license
On Thursday, a joint commission of the Stearns County Sheriff's Office as well as the County Parks Commission formally announced the indefinite closure of Quarry 2 and 11, the most popular amongst visitors. The closure was cited by the Sheriff's Office as being required due to "limited space for park users to properly social distance."
Quarry 2 is extremely popular among residents, as its 100+ foot water depth and 40 foot cliffs allow for jumping and swimming during the summer. Quarry Park is normally busiest Memorial Day through Labor Day during the summer, and Stearns County estimates 150,000 people visit during the year. 
While these two quarries are closed, the rest of the park remains open to visitors. The two swimming quarries will be closed "until further notice" and will reopen "as soon as it is safe to do so."
Quarry Park is located in Waite Park, near Menards on Stearns County Road 137.