State officials announce new guidelines for graduation ceremonies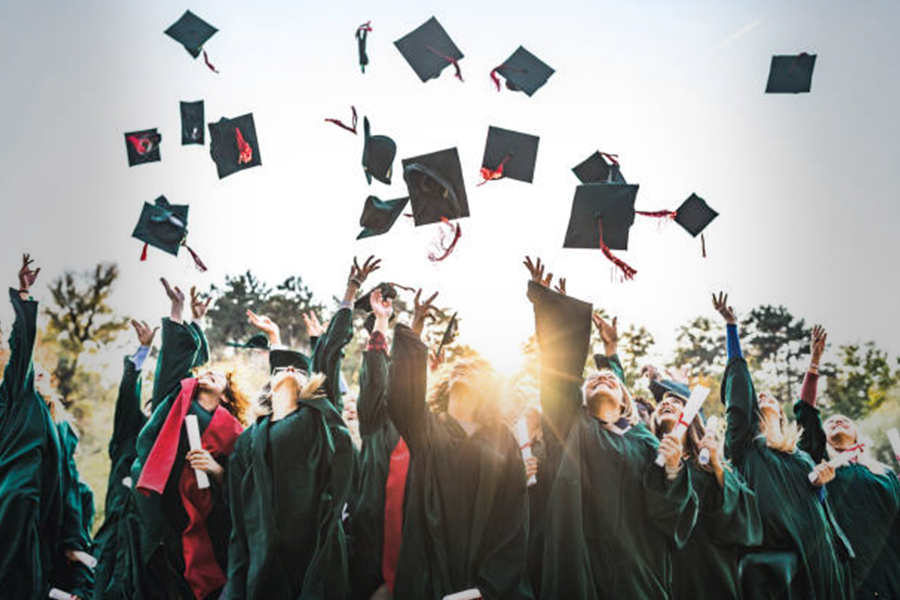 The Class of 2020 is standing still as Minnesota Gov. Tim Walz and the MN Department of Education, Office of Higher Education, and MN Department of Health have made further announcements and guidelines for upcoming commencement ceremonies. This statement was made on Friday, May 8th recommends that virtual ceremonies are the best option when possible so that the graduates and their families do not have to leave their homes.
Ideas have been sparked around Minnesota of social-distanced ceremonies on football fields or stadiums. These ideas become completely thwarted with this new policy which prohibits the school from doing any ceremonies indoors or in large outdoor gatherings. 
The guidance statement reads, "We know that many schools have considered ceremonies outside in stadium or football fields. In-person social gatherings with people from multiple households, even in situations where ample space between attendees could be accommodated, does not comply with social distancing practices and introduces a great deal of contact unpredictability, and increases the potential for disease transmission."
Other alternatives worth mentioning are car parades or possibly parking lot ceremonies. In the department's statement, they explained that schools should consider whether it will be safe for all attendees.
"Consider whether having an event encourages people in high-risk groups (particularly older adults and people with underlying health conditions) or ill individuals to come out rather than stay at home. People may come out because of their desire to celebrate this significant milestone and not wanting to be "left out," the guidance further reads.
If the school districts do decide that they would like to pursue a parking lot or parade type of ceremony, the guidance states that each household should be in separate vehicles, and people showing COVID-19 symptoms should not attend the proposed events.
Receiving the diplomas has also been a topic of concern for many but the guidelines stand firm on the issue. The guidance said that any school that chooses to distribute materials like diplomas or certificates must be done in a contactless way, with the distributors wearing face coverings.
The state also urges that any ceremonies proposed under these guidelines should accommodate so that the ceremonies ensure equal participation from all students. In the time of need, MN officials put out this statement with the best intentions, off of the information they have been given.
Education Commissioner Mary Cathryn Ricker said in a statement. "The health and safety of our students and their families will always be our top priority. This year's graduation ceremonies will look different than they traditionally do, and I am confident our schools will find creative ways to recognize the incredible work and commitment of our graduating students. The class of 2020 persisted in their education through this unprecedented and uncertain time with a school experience that was difficult to navigate. I am proud of these students, I am inspired by these students, and I congratulate them on never giving up and reaching this major milestone." 
Graduations all across the great state of Minnesota will unfortunately not be as planned, but that should not stop districts from making them just as great.
#ClassOf2020Strong

About the Writer
Dylan Pringle, Journalist
Dylan Pringle is a senior this year at Sartell High School. He is adamant about his constant involvement in music both in and out of the school day. Dylan...