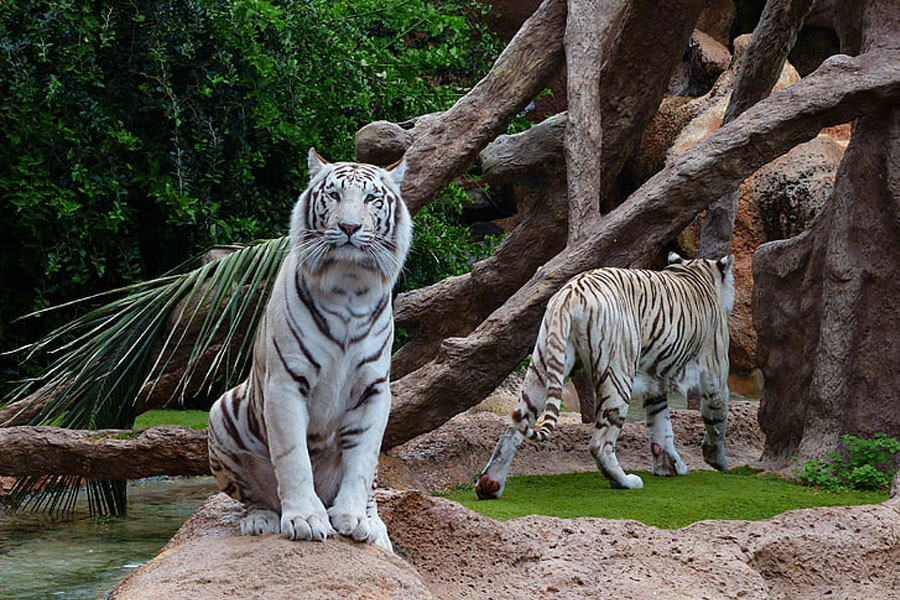 photo via PickPik under the creative commons license
Disclaimer: This is all just a theory for entertainment. I am not saying that any of this is true, just stating theories gathered by myself and others based on evidence found from the case. 
After the hit documentary, Tiger King released on Netflix, fans of the show latched onto episode three and the disappearance of Don Lewis, better known to fans as Carole Baskin's ex-husband. As memes circulated and Tik Tok songs started popping up, people began to look past the facts, and how Lewis's case has been cold for over 20 years. 
Don Lewis went missing in August 1997, and while there is no evidence Lewis was killed, investigators on the case say it is unlikely he disappeared on his own. 
There is little known about what happened the day before Lewis disappeared, but his then-wife Carole Baskin offered insight into their life at the time. Baskin states that they often had disagreements about their wildlife sanctuary. Lewis wanted to breed the cats and establish a business while Carole wanted to make it a charity. 
Baskin also said this wasn't the only source of conflict in their marriage. Lewis would often fly to Costa Rica to engage in romantic affairs. Family and friends said Lewis was planning on moving to Costa Rica before he disappeared, but when police searched his property in Costa Rica they didn't find any incriminating evidence against Carole or anyone else.
However, two months before he disappeared, Lewis filed a domestic violence injunction against Carole, claiming she threatened to kill him. Carole denies these claims and says she had no idea about the injunction. Carole has since refused a polygraph test relating to Don Lewis's disappearance. Lewis also told his friends he wanted a divorce and one that would not favor or leave much to Carole. 
After Lewis's disappearance, Carole was accused by his children of forging his power of attorney to favor her. Also shortly after Lewis's disappearance, Carole broke into the place where Lewis's will and power of attorney were kept and stole both, then later uncovered them. There was a change in his power of will to leave small amounts of money (about 10%) to Lewis's former family, and the rest went to Carole. 
Lawyers have since noticed that the power of attorney had strange wording. Lewis's former lawyer, Joseph Fritz, pointed out that instead of "upon my death" the wording was "upon my disappearance" leading many to theorize that whoever wrote the will planned for Lewis to disappear. 
After Lewis's disappearance, his daughters began the rumor that Carole chopped him up and fed him to their tigers. According to UBC, captive tigers eat about 9-18 pounds of meat per day, if fed five times a week. According to his missing person's report, Don Lewis weighed about 170 pounds at the time of his death. 
Carole reported Don Lewis missing after one day, giving someone a theoretical 24 hour period to dispose of the body. In order for Lewis to be fed to his tigers in one day, they would have to own between 9 and19 tigers. However, at the time of his disappearance, Don and Carole Lewis only owned one confirmed full-grown tiger. Saying that Lewis was known to do many deals off the books, it is impossible to say how many big cats the couple actually owned at the time. 
Nevertheless, while they may not have owned many tigers, there were certainly enough large cats on the property to eat 170 pounds of meat. The only problem with this theory would be the bones. The only big cat with a bite force strong enough to break all the bones in the human body is a jaguar. 
The femur is the strongest bone in the human body and it takes 1700 PSI to break it, and jaguars have a bite force of 2,000 PSI. However, captive jaguars eat less than tigers, as they only eat about three pounds daily, meaning it would take more jaguars to dispose of the body in the same one day period.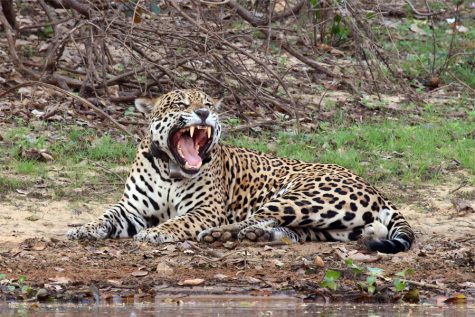 Don Lewis's lawyer has other theories about the case that don't involve Carole or tigers. Lawyer Joseph Fritz has gone on record with his theory on what happened to his former client, believing there was no way that Lewis would leave his family, including his four kids from his former relationship. 
After his disappearance, authorities found Lewis's car parked at a small airport, which was not unusual because he was known to make off the book flights as his pilot's license had been suspended. Fritz believes Lewis was planning on flying his plane that day, but something went wrong and he ended up being strangled in his plane and dumped in the ocean. 
After the Documentary Tiger King hit Netflix many had questions, especially about Carole and her private affairs, however, little is known about what actually occurred the night Don Lewis disappeared. While nothing is yet conclusive, authorities hope the attention brought by the Netflix documentary will lead to serious evidence about the Don Lewis cold case.