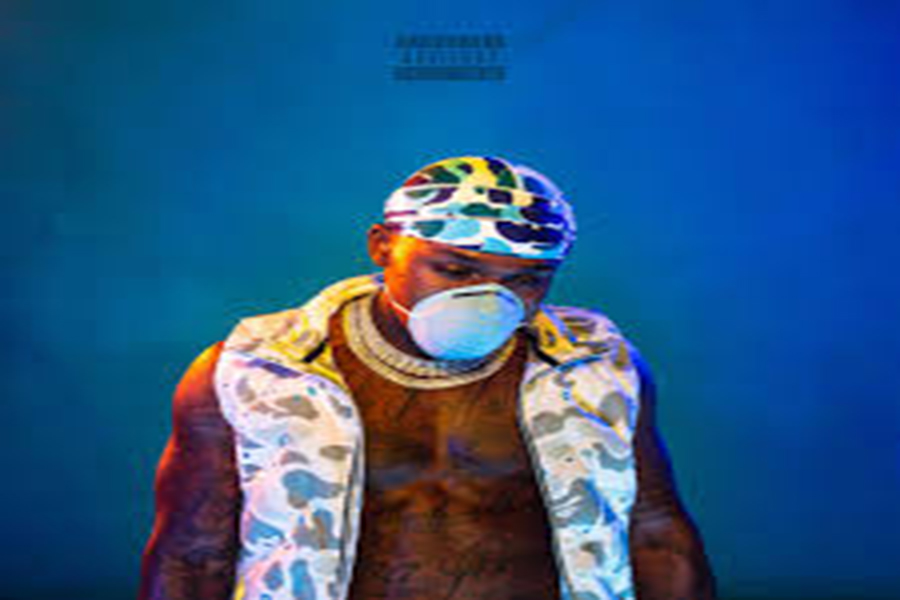 Needs a photographer on the feature image. 
Johnathan Kirk, better known by his stage name DaBaby, has exploded on to the music scene over the last year. With previous works Baby On Baby and KIRK in 2019 charting extremely well for any artist, much less one so new on the scene, he has already established himself as one of the hottest artists in the game. Hit tracks such as "Suge" and "BOP" have allowed DaBaby to appear alongside many other artists on hit songs, including collaborations with artists such as Drake, the Migos, Lil Baby, Future, Megan The Stallion, Gucci Mane, and many more, including an appearance on 2019's XXL Freshman Cover.
Previous to the album's release, DaBaby released a single titled "Find My Way," which seems like a departure from the rest of DaBaby's music to this point. Much more of a song than purely rapping, DaBaby finds a way to switch his style up a bit which has been arguably his biggest criticism to this point. While not personally as enjoyable as the larger body of his work, I respect and welcome a little more flavor to the exciting but sometimes repetitive tracks from him.
This album is loaded with stars of the game, having features with Quavo, Future, Roddy Ricch, YoungBoy Never Broke Again, A Boogie Wit da Hoodie, Ashanti, and Megan The Stallion. The album is 13 songs long with a runtime of 33 minutes, so it looks to be a lot of material in a short time which is where I think DaBaby excels. I have very high hopes for this album and have been looking forward to its release over this week, so let's get into it.
Starting with the first track "Can't Stop," DaBaby immediately comes in with a bouncy, bass heavy beat signature to his music and a typical flow pattern as well. A fitting opening to his album, DaBaby's braggadocios style and punchlines are very present in this song, although the hook could use a little work to make the song a little better.
Moving on to "Pick Up" with Quavo, a much darker beat is instantly forcing your head to bop along to the track. DaBaby delivers a standard verse and hook, followed by Quavo delivering a standard verse. There is nothing spectacular about this track, and it feels like it ended too soon, but it certainly was not bad either. I love the pairing of DaBaby and the Migos as seen on the track RAW S*** on DaBaby's previous album, but this one feels undercooked and like they could have come up with something more had a little more time been spent on it, a continued problem with Migos songs.
Next up is "Lightskin S***" with Future and producer jetsonmade. A beat that sounds like a Minecraft YouTuber intro from 2013 is on this track, and DaBaby again delivers a good not great verse before handing the reins to Future who does his thing. A really awkward end to Future's verse leads into the short hook to end the song.
Something I'm noticing up to this point is that while DaBaby isn't performing terribly on this album, it seems like a departure from the flair of his previous albums. While only three tracks in, we have a standard intro track followed by a rushed feeling song with Quavo who comes with a copy/paste Migos verse, and then Future who I just personally don't click with. Like I stated earlier, DaBaby shines in shorter songs because of his repetitive flow, but his punchlines and catchiness are what make his songs great, and he hasn't given himself the means to accomplish that so far. Hopefully, the rest of the album is as good as expected.
"Talk About It" is closer to the DaBaby I was expecting on this album. The video game, bass heavy beat is strong in this track and DaBaby gives two decent verses. Not making it on my playlist, but more songs like this one are what this album needs to become a hit.
The next song, "Sad S***," opens with DaBaby…singing? At first I thought they were uncredited vocals, but it is actually DaBaby on autotune, singing like Future on "King's Dead" for the first minute of the track until he switches back to his normal flow. I thought he was done, until I realized the singing was the hook. Like on "Find My Way," I appreciate a little diversity in the album. It certainly is a different kind of track, but I'm not a fan of DaBaby singing. You have to try everything once to see how it sounds, but I hope this doesn't return on future projects.
"Find My Way" is the next song and has a nice guitar in the back and a much nicer use of autotune after hearing the previous song, but I won't talk about this one too much since we've heard it already.
The song I was most excited for is next, "Rockstar" featuring Roddy Ricch. Roddy gets into his Young Thug bag, using a very similar flow to the longtime hip-hop artist. DaBaby again decides to go for a more melodic approach to better fit with Roddy's style, and it just isn't doing it for me.
Thus far the two best tracks in my opinion are "Can't Stop" and "Talk About It," songs where DaBaby is closest to home and doesn't have features taking away from the overall vibe of the song.
"Jump" with YoungBoy Never Broke Again is the best track on the album so far. Both artists are super high energy, the track doesn't overstay its welcome, but it feels finished. The beat forces you to pay attention to the artists here and is very unique. DaBaby isn't singing, both artists' verses are fun to listen to, and YoungBoy kills the hook. While I'm not a huge fan of YoungBoy, he provides a certain chemistry with DaBaby on this song that really puts everything together for me. I really like this one.
"Champion" is DaBaby singing again. It just doesn't sound good. He's using his normal flow and cadence that makes his songs great but he's auto-tuned and singing while doing it and it ruins the song for me. Without autotune, this song is nice.
"Drop" is the next track on the album, and it features A Boogie Wit da Hoodie and producer London On Da Track. DaBaby is auto-tuned yet again, and he uses the formula very present on this album: hook, DaBaby verse, hook, guest verse, hook, end. These songs just don't feel natural to me, and I'm beginning to dislike the listen at this point. I enjoy almost all of the artists on this project on their own, and I was excited to see them come together here, but it feels like wasted potential. Maybe it's due to being on lockdown and not being able to have both the artists and the producer in the same room, but these tracks don't feel polished for me.
Next up we have the title track "Blame it On Baby." This song is lyrically fantastic, but I was in anticipation waiting for the beat to drop the entire song. It feels like it should link perfectly into the next song on the album as the beat doesn't trail off at the end either. DaBaby switches his flow three or four times on the song and shows his versatility when the beat switches to something else without singing, but I'm left feeling like I'm at the top of a rollercoaster and it won't go down the drop.
It does not link into "Nasty." With Ashanti and Megan The Stallion helping out with this one, it's a little longer, and also very sensual. Megan absolutely bodies this track with her aggressive flow and quick hitting punchlines similar to what DaBaby would do on his previous two albums. Ashanti provides a nice singing voice to listen to for the hook and outro. DaBaby.
"Amazing Grace" is the final song on this album. Very similar to the intro track; it isn't anything special but isn't bad by any means.
Overall, I did not enjoy this album. The singing and autotune is a phase a lot of new artists go through as they try to grow and increase their skillset and creativity, but it did not work for DaBaby. Outside of that, this album is extremely safe and formulaic. Outside of "Jump," there is really no noticeable difference between tracks outside of the autotune. Most of the verses from DaBaby are very similar in length and style.  The same goes for whole songs. The features seem like additions simply for the sake of their name and don't add a lot to the songs or the project as a whole.
I give the album a 4/10, with the best song far and away being "Jump" with Young Boy Never Broke Again.