Hiding away in quarantine? Keep your mind sharp and your bodies moving
Hi everyone, we're still in the depths of quarantine, and like many of you, I began to get bored really quickly. So, I've decided I might as well come up with a list of things to occupy our time while we're all stuck at home.
The first thing I want to suggest is picking up a new book. Now, before you click off this article, hear me out. I know many people don't like reading or find it boring, but this is exactly the time to find the perfect book for yourself. I am a firm believer in the idea that there is a book out there for everyone, and if you ever need recommendations, here on the LeSabre, I run a podcast about reading with two of my best friends. Otherwise, you can check out channels on YouTube that talk about books like emmmabooks and aclockworkreader who have endless videos about books. I'm currently reading They Both Die At The End by Adam Silvera, and I'm absolutely loving the story and the characters.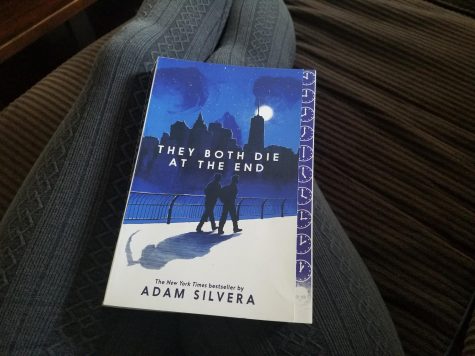 The next thing I would like to suggest is watching a movie, TV show, or musical. We have some movie reviews here on the LeSabre like Charlie Monson's review of Birds of Prey and Netflix right at our fingertips to find a new show or movie. Some of my favorites TV shows on Netflix are Jane the Virgin, The Umbrella Academy, and The Politician, and some of my favorite movies on Netflix are Corpse Bride, The Ring, and Sweeny Todd. Musicals are a little harder to find, but you can find bootlegs of Broadway shows on YouTube or listen to the soundtracks on Spotify. Some of my absolute favorites at the moment are Falsettos, Legally Blonde The Musical, and Chicago the Musical. 
Another easy thing you can do is go for a walk, exercise, or stretch. I try to stretch daily, usually following a video from emmmabooks on YouTube because I think it's a good length and great for improving flexibility. I've also been trying to take walks when I have time, and on those walks, I listen to podcasts on Spotify. Recently I've been listening to the Jenna & Julien Podcast as well as Wine & YA. 
Another thing that I've been doing multiple times a week is Skyping with my close friends. Half the time, we don't even have anything to talk about, we just want to be in each other's presence while we do our homework or make dinner. It helps us stay connected even if we aren't allowed to get together in person. FaceTime is another option for video calls.
I am not an artist. Honestly, I can't draw or paint to save my life, but many of you out there can, and can use that to stay busy. Draw what it would be like if you were somewhere else, paint the sunset. If you don't want to draw or paint, you could write a poem or story, or make a musical composition on a website like flat.io. One of my favorite creative things I've been doing is my makeup. When we have the time, my friends and I will Skype and spend an hour or two trying new makeup looks and experimenting. This suggestion isn't just for female readers, as I have a male friend who joins us every time and has just as much fun as we do. You don't have to be good at what you're doing, all you have to have is the motivation to try something new.
Something I want to do more of in this quarantine is bake. I've always loved helping my mom and my grandmother bake, and it used to be something we'd do often, but my school work piled up, and we weren't able to bake as much. So, I want to try some new recipes and old favorites while I have more time. Here is a picture of the peanut butter cup brownies I made for my friend's birthday, and they were delicious. If you want to do some baking, check out Lucie Mathon's Délicieux recipes here on the LeSabre.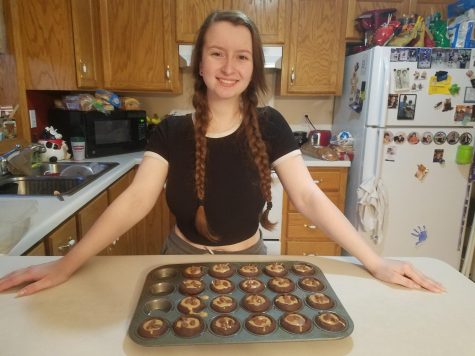 You could do something to learn outside of your online classes like watching CrashCourses on anatomy, psychology, engineering or another one of the many topics they have on their YouTube channel. You could also start learning a language on Duolingo or a similar application. I was planning to start learning Latin this summer, but I'm contemplating starting soon since I have the extra time.
One final suggestion I have is getting into a self-care routine. Whether self-care for you is exercising daily, taking more baths, creating a better skin-care routine, or eating healthier, developing better self-care habits is crucial in a time when we're trapped at home. It can make you feel better and give you more motivation to do what you need to. To help with relaxation and stress relief, I've been stretching and getting into a better skin-care routine.
I hope you found something on this list to keep you busy when there's nothing else to do. I also want to remind everyone to take media breaks because looking at the news can often stress you out or make you upset, so make sure you take care of not only your physical health but your mental health as well.
About the Contributor
Emma LeMieur, Journalist
Emma LeMieur is a junior at Sartell High School. She is involved in band and morning drumline at the school and loves them both. In her free time, she...