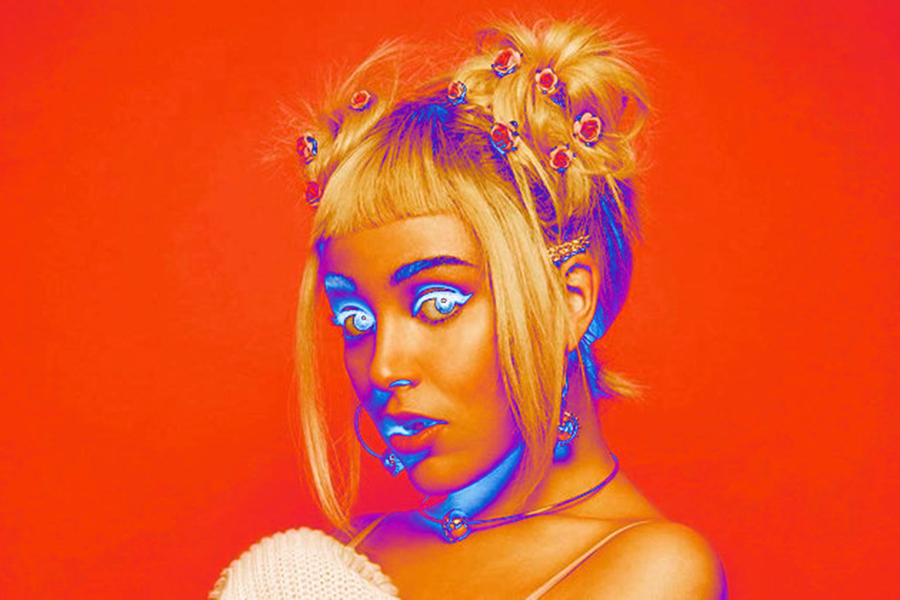 Jabari Jacobs; edited by Cullen Schreiber
Doja Cat
Amalaratna Zandile Dlamini, more well known as Doja Cat is a blossoming female rapper. Many people know her from her song "Say So" that became very popular on TikTok along with her song "Candy." Doja became active in 2013 after releasing her first single which later got her signed to RCA Records. 
Doja Cat's debut single "So High" was first released to SoundCloud at 16. This brought her name into the industry after it became popular when she was 18. She later signed with RCA Records with a joint venture deal with Kemosabe Records. She then released her debut EP Purrr!.
Doja continued releasing music and producing her own tracks on SoundCloud. One of those tracks being "Candy" released in 2016 became very popular last year on the social media app TikTok. This brought her onto the Billboard Hot 100 at #86 in 2018. 
Furthering her success when she released the single "Mooo!" She made and released this single and the music video in a single day. In her interview with Genius, she explained that she was just messing around and wanted to make some "meme music" to reach a wider audience. 
In early 2019 "Tia Tamera" was released featuring Rico Nasty another female rapper on the rise in the music industry.  This single along with "Roll With Us" and "Go to Town" were featured on her first full-length album, Amala also re-released in early 2019 as a deluxe version.
Hot Pink, Doja's most recent album was released late last year. Hot Pink showcased her versatility in sound and captured the attention ears of many. This album included many hits from "Juicy," that became an anthem for body positivity, to "Say So," that shot into fame on TikTok early January. "Rules" is another song from the album released previously as a single, but showed off her rapping abilities.
Something not very well known about Doja Cat is that she produces most of her own tracks. Her SoundCloud consists of many tracks that she composed, wrote, and recorded in her room. You can see her making a beat from scratch here on her Instagram live. 
Stream Hot Pink now: