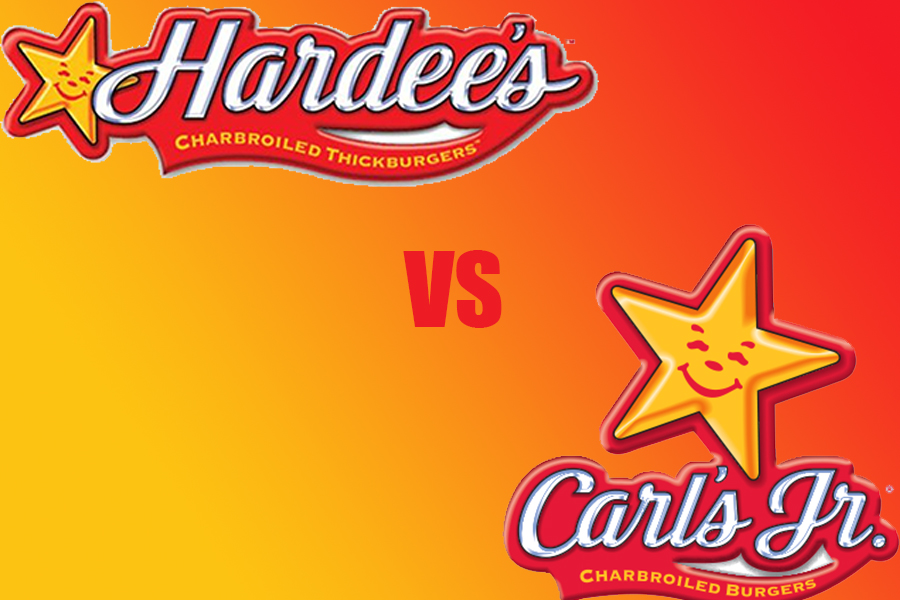 Images photoshopped by Raven Vastag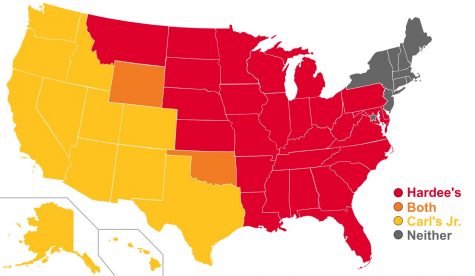 In this world, nothing is certain except death, taxes, and a random burger chain having 2 different names despite being nearly identical restaurants. Hardee's/Carl's Jr. is a fast food chain found across the United States.
Carl's Jr. is found in the west coast areas and part of the south, and Hardee's is found in the midwest and the east, as well as the rest of the south
Hardee's and Carl's Jr. started as two different burger chains, until CKE bought them out and decided to combine them, as well as build a small storyline around the burger chains. In 2017 CKE co-marketed the burger chains, coming up with a fake joint-owner named Carl Hardee who's son, Carl Jr. took part of the company to himself. The storyline followed Carl Hardee and his attempt to get the company back. 
There aren't many differences between the two chains. The logos are different with Hardee's having the star next to the word Hardee's and Carl's Jr. having the star on top and behind the words Carl's Jr. but it's the same star and the same font. They have somewhat different taglines, both on a red ribbon under the logo, but the Hardee's tagline is "Charbroiled Thickburgers" while the Carl's Jr. tagline is "Charbroiled Burgers." With differences in the food, Hardee's has red burritos while Carl's Jr. has green burritos, and Carl's Jr. in a west coast fashion, serves salads while Hardee's does not.
I decided to go to Hardee's to test out the food myself. I never heard of Hardee's being a great fast food place, but I also never heard anything bad about it. I never really heard anyone talk about it at all. I vaguely remember going as a kid but I hadn't been since. I went, and I got the Original Thickburger combo in order to get the full Hardee's experience. I got it to go and my friend convinced me to eat it in the car while we waited for a few other friends, and I must say eating in the car did not make my experience any better or worse.
I was surprised with the taste. It was a very sweet burger without much salt on it. It came with lettuce, tomato, pickles, onions, bacon, mayo, and ketchup. The bacon was the only part that tasted salty. It threw me off guard with the first bite but after eating a bit of it it was a good quality burger. If you're not a fan of sweet burgers I wouldn't recommend it, but I didn't mind. I tried some of the fries, and they were almost completely saltless. There was some flavor in them but I didn't taste any salt, so either I got a bad batch of fries or Hardee's is trying to help people with their sodium intake, either way I appreciate the cause of extending my life