SHS mental health a high priority for administration
In a study of 300 15 to 17-year-olds, 75% said mass shootings were a significant source of concern in their daily lives; they have good reason to be concerned considering in 2019 alone, there was a total of 418 mass shootings, more shootings than days in the year. 25 of these incidents took place during school or on school grounds, and while that doesn't seem like many in the face of 418, it is still 25 too many.
Unhealthy student culture and not taking care of student mental health are two major factors contributing to these numbers, something every school should be taking care of, but many are failing to live up to.
In 2017, one in three adolescents between the ages of 13 and 18 was dealing with an anxiety disorder, one in eight were struggling with depression, and another study stated that depression in teens is rapidly rising. Obviously, there's a problem. This is not helped by the lack of adequate mental health programs at schools. Four states meet the student to school psychologist ratio, three meet the student to counselor ratio, and not a single state met the student to social worker ratio recommended by the federal government. So how does Minnesota, and even more specifically Sartell, measure up?
Sartell High School has three school counselors, and each is in charge of around 400 students, which is better than some schools in Minnesota but still does not meet the recommended national ratio of 1 counselor to 250 students. This would not be a problem if students were less dependent on mental and emotional help, but that is not the case.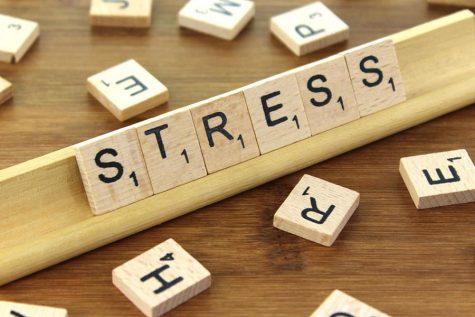 In a survey of 9th and 11th-grade males and females from Sartell's school district in May 2019, students were asked about their mental health. An average of 33% of males and 50% of females felt depressed or hopeless, and an average of 47% of males and 72% of females felt nervous or anxious for at least multiple days in a week. These are large portions of Sartell's student body that could be dealing with underlying mental health issues, and there's more. An average of 22% of Sartell students had seriously considered a suicide attempt at some point in their life, and 14% acted upon this consideration.
One of the main contributing factors to these statistics is, of course, the stigma against mental health, preventing people from getting help from the few people in the school who could help, but another huge factor is toxic student culture. Just walking to class, one can hear slurs and threats being yelled, and friends using offensive language and insults to make jokes about certain people or groups. Even the occasional physical fights that started at the beginning of the new school year show that students don't respect each other and don't think about how their actions and words can make a difference in someone's life. The big question is, what can Sartell do to help its students?
"I always try to think about how we can get to know students more one-on-one, which I think would be huge," said Mrs. Dawn Brown, one of the counselors at Sartell High School when asked what she thinks the school needs to do to see the needs of all of its students met.
Something similar used to be done at the school, but as class sizes grew, it became difficult to keep up because there were only three counselors and each was in charge of so many students. She also said that while mental health is becoming less stigmatized over time, there is still the instinct for many people to hide their disorders.
Mrs. Brown explains, "More [counselors] would be helpful, but I don't know if that's the exact resource we need. I think the thing that makes me sad is that when we refer students out to places in the community, it takes forever for them to get the help that they need."
Brown thinks what needs to change is the structure of tasks that it takes to get students help from outside sources.  It needs to be faster and more efficient rather than just more counselors at the school. Mrs. Brown's input as a counselor is vital because she knows all about the mental health needs of students, but there is also a teacher at Sartell who has lived through a school shooting.
"
Over the intercom, the principal went, 'This is a code red, please follow your code red procedures,' and you could tell that it wasn't a drill."
— Construction teacher, Mr. Warren Christie
Mr. Warren Christie, the current construction teacher at Sartell High School, agreed to explain his experience when he taught at Rocori High School. "We were eventually evacuated out of the building, and I found out that two kids had died."
He recounted what it was like to lose two students and to be in a situation where there was nothing he could do but sit with his students and wait. "I was really strong at school, but at home, I was just a wreck. It was just really tough," Mr. Christie said, explaining what it was like in the days after the incident. "I mean, it was weeks before I had a full class with that carpentry class again. They just didn't come to school."
An experience like this doesn't just leave someone's mind once it's over. It sticks around and can haunt them for months, even years after it's happened, and that's why everyone, schools and students alike, need to work together to prevent something like this from happening.
When asked what Sartell should do to prevent an event like this, Mr. Christie said, "It all comes back down to making sure that everybody, each individual student, feels accepted, wanted, loved, and that's hard to do, but we don't spend enough time doing that." When asked how to do that, he responded with "work on relationships and a positive school climate."
In the interview with Mrs. Dawn Brown, Mrs. Sascha Hansen chimed in about a new social and emotional curriculum being implemented as soon as next year with the Five Competencies to help students regulate their emotions and cope when they are struggling, along with lessons on what it means to be a good and supportive human being.
The district is also working on Positive Behavioral Intervention Systems framework to improve school climate and culture. Each school has a leadership team that attends formal Minnesota PBIS trainings. These trainings are hosted by administrators that are PBIS Champion Schools and are associated with the MN Department of Education. It typically takes three to five years a school to fully implement PBIS, and Sartell High School is one year into the process. Some of the initiatives the PBIS team implemented are Sabre Strong classroom expectations, providing training to staff regarding major and minor student behaviors and strategies to mitigate unwanted student behaviors, strategies for staff to build positive relationships with all students, and providing students with avenues to report concerns (the TipLine and See It Google Doc). A Sabre Strong student group was also created and meets monthly to discuss ways to improve our school culture. The PBIS committee is comprised of Mrs. Hansen and Mrs. Steve, along with a handful of teachers dedicated to improving school culture.
"
It all comes back down to making sure that everybody, each individual student, feels accepted, wanted, loved, and that's hard to do, but we don't spend enough time doing that."
— Warren Christie
Sartell High School is obviously taking steps to ensure the safety of its students, from ALICE training to the ever closer enactment of a new mental health curriculum, Sartell is putting proactive measures in place to make everyone at the school feel secure.
One final thing Mr. Christie said in his interview was "When nobody says anything, it's just a sign of acceptance as to what's going on at the moment."
It's good to see Sartell trying to fight against the tide of toxic school climate and disrespect between students to make way for a positive culture and a better environment for all.  This isn't something that is optional anymore, it's essential for SHS to honestly look at where they stand with these two components and do everything they can to make school a place where everyone feels accepted and respected.  
About the Writer
Emma LeMieur, Journalist
Emma LeMieur is a junior at Sartell High School. She is involved in band and morning drumline at the school and loves them both. In her free time, she...