March was a massive month for more music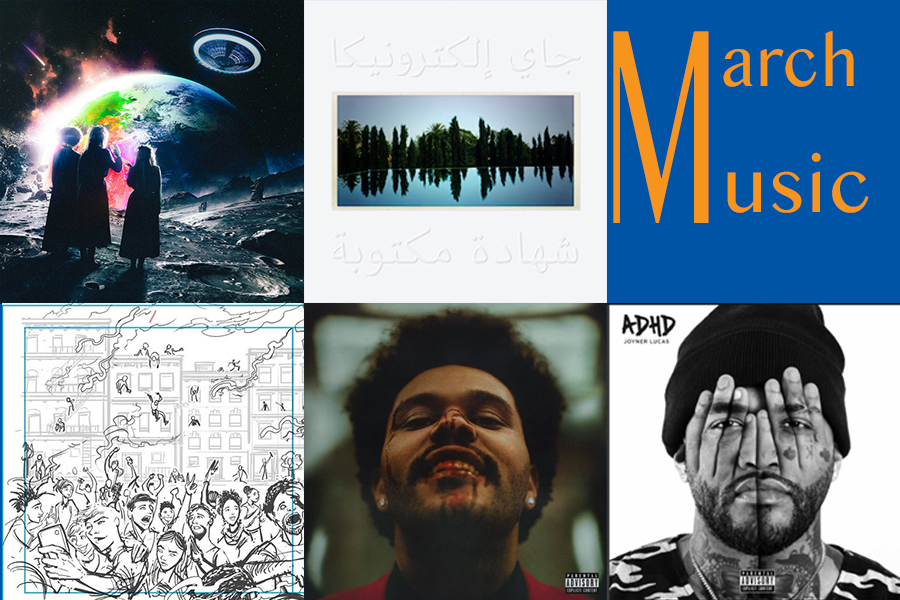 March has been a very busy month for music. Some albums were expected and some were complete surprises with no announcement until the release day. Either way it has been very exciting to look for all the new music and catch up on it over the last couple weeks of quarantine. It's been a pretty even spread with five highly anticipated albums coming throughout the month.
Eternal Atake – Lil Uzi Vert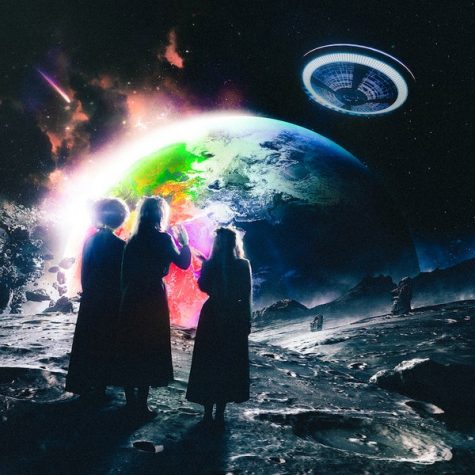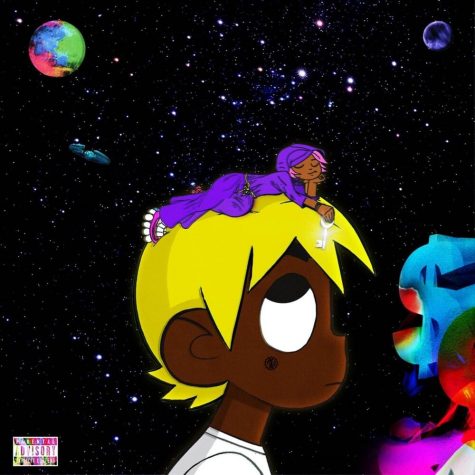 Lil Uzi Vert released LUV Is Rage 2 in 2017, and fans were highly satisfied. People were ready for a follow-up, and they couldn't wait. Lil Uzi Vert announced the album and people waited to hear it. He put snippets of songs on his Instagram stories, he performed tracks while on tour, hyping up the album before its release. Eventually months passed, which turned into years as Uzi kept saying that his label wouldn't let him release the album. He was in a heavy battle with the label trying to drop the album, and fans heard nothing until December 13th 2019 when "Futsal Shuffle 2020" came out. It instantly became a hit on Tik-Tok boosting it to incredible heights. Finally on March 6th 2020, the album came out with no announcement. After two years of waiting, Lil Uzi Vert dropped the 1 hour long, 18 track album that fans have been waiting for since LUV Is Rage 2. Only one week after the release he dropped a deluxe edition, a double-sided album coming in at 32 songs and an hour and 45 minutes of Lil Uzi Vert.
A Written Testimony – Jay Electronica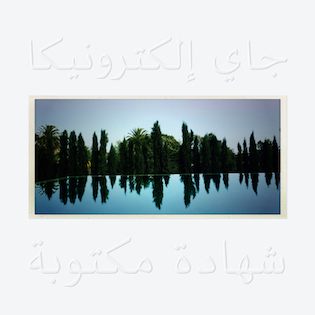 Jay Electronica released his debut mixtape in 2007. He signed to Def-Jam records and continued to either release or feature on one song per year. Finally after 13 years, he released his debut studio album. He says that the album was recorded in "40 days and 40 nights" from December of 2019 to February of 2020. It has features from Jay-Z on a large amount of the songs, and also includes features from Travis Scott and The-Dream. The first track is just voice lines from Minister Louis Farrakhan, and the second song starts with a Jay-Z verse, just building the anticipation for Jay Electronica. It clocks out at 39 minutes and 10 tracks. It's a short listen, but it's a lot of content with Jay Electronica wasting no time getting into his personal life, his religion, and his struggle as an artist, from the first song to the last. After the album's release, he faced controversy, as some believe that the voice lines from Minister Louis Farrakhan and reference to the Synagogue of Satan, are anti-Semitic.
After Hours – The Weeknd
The Weeknd blew up out of Toronto with three mixtapes in 2011, House Of Balloons, Echoes Of Silence, and Thursday. In 2012 he released a compilation with remixes and remasters of tracks on the original three tapes. He consistently dropped albums every 2-3 years, reaching stardom with the 2016 album Starboy, an album that takes a lot of disco influence in the synths and melodies, and a heavy trap influence in the drums. 2018 saw the release of My Dear Melancholy, an album about his breakup with Selena Gomez, and on March 20th, he released After Hours. An emotional, yet fun project about The Weeknd's life as a famous musician, jumping from topics such as every relationship he has being in the public, to his break up with model Bella Hadid, and doing drugs just trying to have a good time. The album comes out at 14 tracks with a 56 minute run time. It still includes a lot of 80's influence, as well as a wide variation in his vocal range. He also released a deluxe edition with 3 new songs, and 5 remixes, 1 being the "Heartless" remix featuring Lil Uzi Vert.
3.15.20 – Childish Gambino
It's been four years since Childish Gambino released the album "Awaken, My Love!" shocking everybody with funk influence and soulful

singing throughout the project. In 2018 he released the song This Is America, and announced his retirement from music. Later that year he released a two track EP, including the songs "Feels Like Summer" (which shows up on 3.15.20) and Summertime Magic. In 2019, he featured on the song Monster by 21 Savage. He said he wouldn't release any more albums because he was focusing on his acting and on writing his TV show Atlanta. On March 15th a live stream went up with the title Donald Glover Presents. The entire screen was a long drawing, which was believed to be the album cover. A few hours after the live stream premiered, it was taken down. On March 22nd, it came out onto streaming services as a commercial release, with a plain white album cover. Coming in at 12 tracks and 58 minutes long, this album is insanely experimental, featuring rap verses over Yeezus type beats, opera-like singing over a simplistic string instrumental, and a country-like songs talking about drugs and violence.
ADHD – Joyner Lucas
Joyner Lucas released his mixtape "Along Came Joyner" in 2015 and the track Ross Capichioni blew up. It was a song about two kids, one who recently moved to the school named Ross Capichioni, and a kid who recently joined a gang and has to kill someone for initiation. He befriends Ross and ends up giving him a ride home from school and shoots him trying to kill him, but Ross survives the shot. It was based on a real event and the song has two halves, one from Ross' point of view and one from the gang member's. After two years, he dropped his tape "(508)-507-2209", with the song "I'm Sorry" that blew him up even further. After that, he came out with the song I'm Not Racist, yet another song from two people's point of view. One from a black man and one from a racist white man. In May of 2019, the song ADHD came out and Joyner announced his album. After a little under a year and frequent delays, he dropped the album, an 18 track, 1 hour long project, with features from Logic, Young Thug, Chris Brown, King OSF, and Fabolous. The album came with nine singles before the release, meaning that fans were able to hear half the album, prior to it release.
About the Writer
Raven Vastag, Journalist
Raven is a senior at Sartell High School. His favorite SZA song is "Doves In The Wind." His plans after high school are to be rich and famous for his music...