Former Sartell student Alex Janetis releases his own music on new EP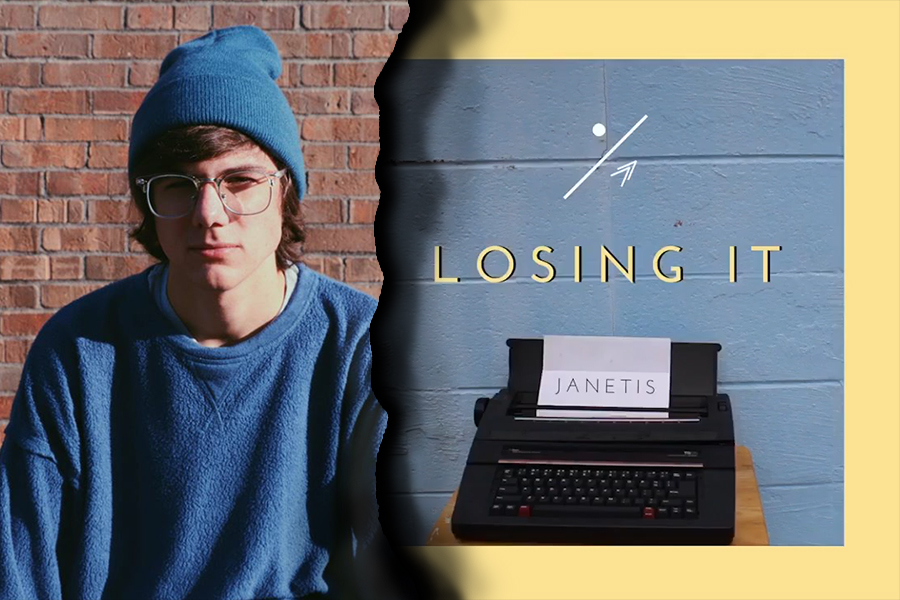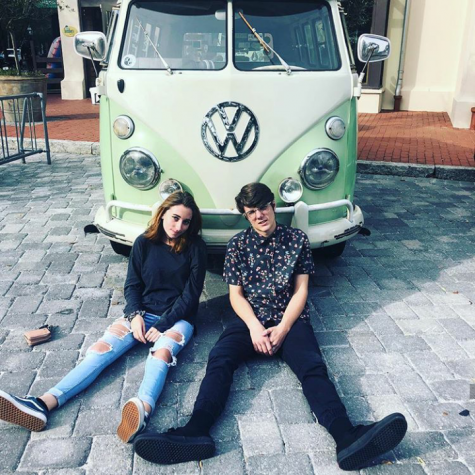 The first day I met Alex, my friend Samantha asked if I wanted to go see The Voice competition down at the Water's Church in Sartell. I had never been but had heard how fun this competition was and wanted to see for myself. As soon as we walked into the church, we met up with some other friends, but it was Alex who elevated my excitement to see the competition. Because when I tell you my first thought was this guy is literally the next Tyler Joseph, I'm not joking. He was wearing a tropical patterned shirt and was strumming on a ukelele smiling ear to ear as he walked between groups of people. I wasn't surprised when he bounced around the stage playing "We Don't Believe What's On TV" by the one and only Twenty One Pilots. He wasn't bad either; he advanced in the competition making it into the top three. 
I knew after seeing one performance and hanging out with him that night, that he was talented and was going to go places. And sure enough, almost two years after that performance he has released his own EP. So, of course, I had to interview him on his experience creating his own music and what inspires him to do so. 
Okay, first question, what got you interested in creating your own music?
"Well, I always grew up around music. Music has been in my family my whole life. And around the beginning of high school, I started struggling a lot, and I found meaning and purpose in music. And eventually, I started figuring out that when I write and create, it helps me get through the struggles of life." 
How do you go about creating and writing music? What's your process?
"For me, it really comes different a lot. Sometimes words or melodies just pop in my head, and I write and create around it. And other times I create the music first and have to find and create melodies. Usually, my best songs come very impulsively. It just happens fast. I like to write from personal experiences too. I find it awesome that I can talk about my struggles and know I'm not alone."
Will you continue to pursue music in the future?
"For sure. It's a dream to play music for a living and even if it doesn't happen, I don't think I could ever not create music. It's just as fun to create and helps me just as much, even if it can't pay the bills." 
Who is the biggest idol in your life?
"For me, I wouldn't say I idolize anyone, but for sure, there are people who have influenced me and helped me a lot. I've always looked up to Tyler Joseph as an influence. If it wasn't for his band I probably wouldn't have gotten into music. Another band that helped influence my sound is Coin."
To jump off of that, what are bands you look up to and why?
"Well, as I said right there, Twenty One Pilots and Coin are bands I look up to so much. The heart and soul they put into their music is rare. And I hope people could feel the same way I feel about them."
What are the top three songs you've had on repeat lately?
"Hmmm… "Into my Arms" and "Let it Out" from Coin's new album and "Bestfriends" by Hillsong Young and Free."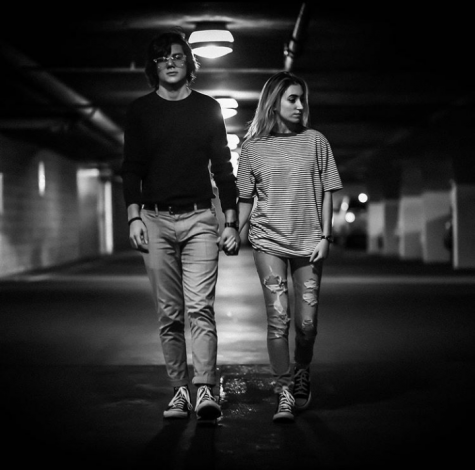 Talk to me about Casey (Alex's girlfriend). Does she have a big influence on what you write or with helping you create your own music?
"Yes. My music wouldn't be near what it is if it wasn't for her. She is always the one pushing me to be my best. She always tells me what I can improve and do better on. We've spent hours just having conversations and sessions where we just write and create new lyrics. It's something I think is very special to our relationship." 
Why should people listen to your EP, what makes it special? (Besides it being awesome) 
"We (Alex & Casey) put our heart into it. It's based on real things, and I think people can feel that. We found a way to put serious feelings in playful pop music, and I think that's super special." 
And lastly, do you have any advice for high schoolers wanting to pursue making or creating music? 
"You don't need a huge studio or to know a lot. Creativity and art can come from anyone. There's no money limit. We live in a day where you can create music on anything, and I think that's awesome." 
Okay, thank you so much! Anything else you wanna say? 
"Stream losing it."
You can listen to his EP and his single "Ghost" on Spotify (also give him a follow), and follow him on Instagram @alexjanetis  and his music page @janetisofficial

About the Writer
Charlie Monson, Journalist
Charlie Monson is a junior at Sartell High School. Her hobbies include watching movies, playing video games, painting and listening to music. She is currently...