Anti-immigrant shooting in Germany leaves nine dead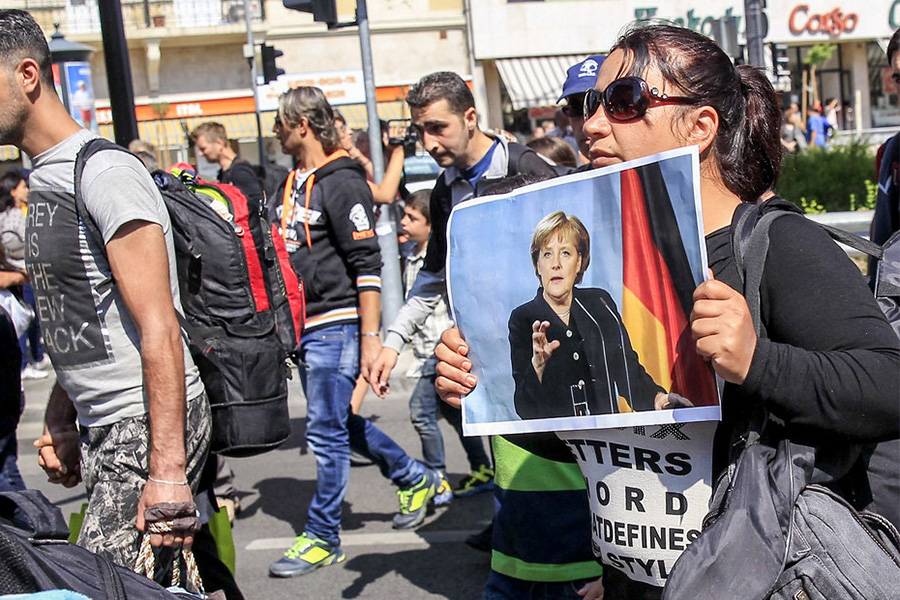 A 43-year-old racist extremist opened fire in two German bars at around 10 pm on Wednesday, February 19th. The perpetrator started at the Midnight bar in the western town of Hanau and fled by car nearby to Arena Bar and Cafe. 
Nine people were left dead from the rampage. The perpetrator and his mom were found dead in his house after he posted a racist video online. The police have not identified him due to Germany's strict privacy laws. Terrorism experts and the media identify the man as Tobias Rathjen. 
Immigration has been a major debate in German politics, especially in the last five years. 
Many asylum seekers from Syria have been coming to Germany. Western Germany especially prides itself on its diversity and tolerance. However, some people are angered by Germany's changing society. 
The vice-chair of the Kurdish Community in Germany, Mehmet Tanrıverdi, visited the shooting scene on Thursday. He stated, "We would like to see the government take more decisive action against right-wing extremism." 
Most of the victims were of Turkish or Kurdish families who have lived in Germany for generations. The shooting is Germany's worst attack in recent memory. 
Dozens of people gathered on Thursday afternoon at a Kurdish community center to honor the victims. One of the victims who died was Ferhat Unvar; he was only 23. His father was at the gathering, and a reporter asked if he would like to speak about his son. Mr. Unvar nodded but was unable to speak. 
Chancellor Angela Merkel told the press "Racism is a poison… hatred is a poison." The German government is doing what they can to ensure safety for immigrant communities. 
Germany has some of the strictest gun laws, but the perpetrator did have a valid gun license.
The citizens of Hanau walked around the city square carrying homemade signs on Thursday and left flowers and candles across the street from the Midnight bar for the victims.
https://www.nytimes.com/2020/02/20/world/europe/germany-hanau-shisha-bar-shooting.html
https://www.cnn.com/2020/02/19/europe/hanau-germany-shootings-intl/index.html
About the Writer
Lauren Wensel, Journalist
Lauren Wensel is a junior at Sartell High School. Her favorite subject is English, and she enjoys reading and playing sports in her free time. Her current...