Students at SHS sport fresh trends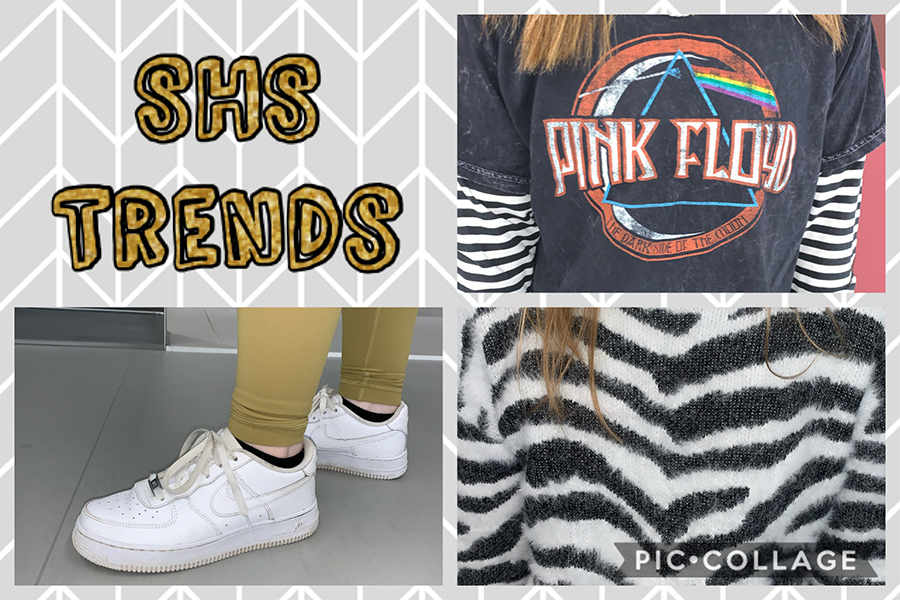 Walking around Sartell High School, you will notice some fashion trends throughout the student body. From cheetah print to Carhartt hats, there are many trends that are obviously well-loved by our students. Here are a few of the major clothing fads in the school and some students' opinions on them.
Animal Print: Cheetah and snakeskin prints have been wildly popular for the last year. When asked how she feels about these prints Taylor Scepaniaks shares, "They're very exotic. I enjoy them very much." Zebra print is also on the rise, and it will be interesting to see if it makes it as big as the other animal prints have.
Air Force Ones: Nike Air Force Ones are a common shoe choice right now for teenagers across the country. The white ones are the most popular, but you can find multiple different styles. I asked Ali if she thought Air Force Ones are worth the hype, and she responded, "Yes, they're very comfy. I like how all the fun new color selections are coming out too."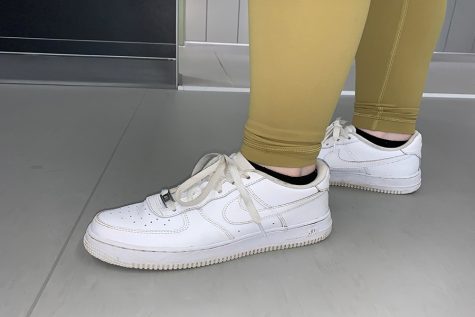 Printed pants: From striped jeans to camo joggers, printed pants are a common theme among girls' outfits. I asked junior Ali Bosche if she liked printed pants, and she responded, "No, not really. I'd rather have printed shirts because they are easier to find more outfits for. Cheetah print pants are cool though."
Carhartt: Carhartt jackets and beanies are debatably the most popular trend at the school right now. There are many different colors and styles of both the hats and jackets. They are perfect for battling the cold Minnesota winters.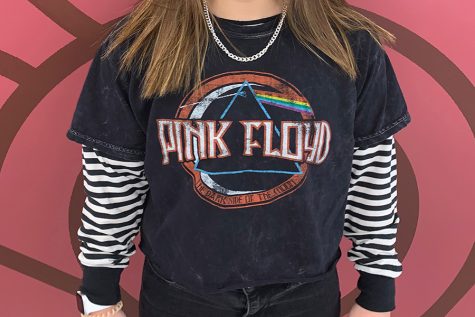 Layered tops: Layering has been around for decades, but recently has become a popular look for famous influences and Minnesota high-schoolers alike. T-shirts over long-sleeves and dresses over blouses have both become very trendy again lately. Ali Bosche expresses her love for this trend. "I think it adds a lot of spunk to an outfit." 
Doc Martens: These high-fashion boots made their way from famous influencers to high school students. They are known to be "tough as you," meaning they will last a long time. Ali stated, "I like Docs; I think they are bold and worth the high expense. They also add a lot of character to an outfit."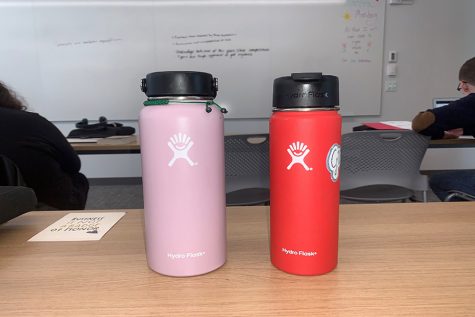 Hydroflasks: Hydroflasks are by far the most popular water bottles at Sartell High School. You are almost guaranteed to see one no matter what classroom you are in. When asked how many Hydroflasks they owned, Taylor Scepaniak revealed that she owned two. Although many people swear by Hydroflasks, other students don't appreciate them as much. Ali Bosche shares, "They are too expensive, and I don't like the way they sound when they fall over."
About the Contributor
Lauren Wensel, Journalist
Lauren Wensel is a junior at Sartell High School. Her favorite subject is English, and she enjoys reading and playing sports in her free time. Her current...