The death of Iranian general provokes conflict for the US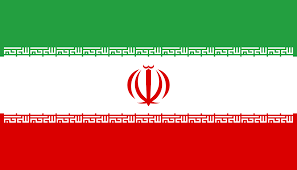 Iranian leaders are seeking out revenge after a United States airstrike killed Major General Qassim Suleimani in Baghdad. 
Around midnight on Friday, January 2, 2020 an armed drone sent from America struck the Baghdad airport killing General Suleimani, a powerful leader who represented Iran's influence across the region. 
America reported that they killed the Iranian general because he was "actively developing plans to attack American diplomats and service members in Iraq and throughout the region."
On Friday after the strike, President Trump tweeted, "killed or badly wounded thousands of Americans over an extended period of time, and was plotting to kill many more … but got caught," in reference to the drone attack he set up earlier that night. 
While known plans of action between the two countries are still too early to conclude, this killing is igniting conflict that could affect whole regions, endangering U.S. troops in Iraq, Syria, and many more. In response to the threats from these countries, the United States is pushing American citizens who are in those listed countries to come back to America immediately. 
There are no reported threats to Americans at home, but law enforcement in big cities such as New York and Los Angeles are taking steps to prevent retaliation that may come. 
The United States plans to heighten security and surveillance throughout their country due to the conflicts taking place. 
About the Writer
Hannah Bjelland, Journalist
This is Hannah Bjelland. She is a seventeen year old senior at Sartell High School. Hannah's plans after high school are to attend college at North Dakota...