Saint Cloud State University Cuts Football and Golf Programs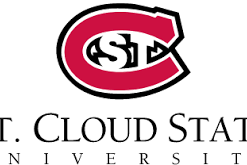 SCSU will cut their football and golf programs to comply with Title IX court order to manage budget shortages. The changes will affect 300 student athletes, seven coaches, and two graduate assistant coaches.
Men's soccer will be added to the athletic program to keep the program in compliance with National Colliegiate Athletic Association rules. SCSU has to comply with Title IX lawsuit by balancing the opportunities and benefits it offers for female students in the athletic program.
The university anticipates a $5.1 million budget defecit for the 2020 academic year. Athletic budgets have struggled under declining student athletic fees tied to declining student enrollment and increasing costs.
We talked to SCSU alumni about this tragic event. She said, "I know that some alumni are heartbroken, and some current players who plan to transfer schools." Many of the football guys are opening up their recruitment.
She also said, "I think there will be a certain amount of SCSU pride and a feeling of community that will be lost with such an impactful cut."
About the Contributor
Emily Davis, Journalist
Emily is 17 years old and a senior at Sartell High School. Her celebrity crush is Harry Styles. In the future she plans to get away from Sartell and go...