Three sailors killed at Pensacola Navy Base after a gunman opened fire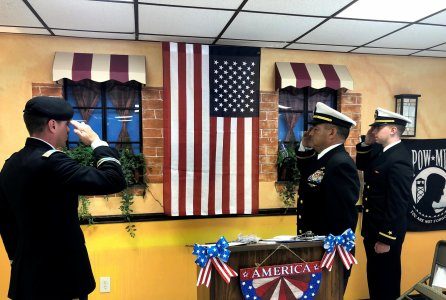 On December 6th, a Saudi Arabian aviation student who was training to be a pilot at Naval Air Station in Pensacola opened fire and killed three soldiers before he was fatally shot by officers on the scene.
The gunman, who was identified as Second Lt. Mohammed Saeed Alshamrani, purchased a Glock 45 – 9 mil, with an extended magazine, and he had six other guns in his possession. Two federal law enforcement agencies has said it is early to call this a act of terrorism,
Representative Matt Gaetz, believes this was a act of terrorism based on the evidence that was shown to him: " We can safely call this an act of terrorism, not an act of workplace violence."
Foreign military trainees have studied in Pensacola for decades and Captain Kinsella said there are 200 international students training at the moment and several of the Saudi's officials have condemn this attack.
Eight others were wounded, and they are expected to recover. The identities of the victim has not been released yet. Captain Kinsella stated, "They are part of the Navy family and they are part of us and our heart goes out to those of you who may be affected by this tragedy."

About the Writer
Abdul Wadood, Journalist
Abdul Wadood is a senior at Sartell High School. He really enjoys playing sports and his favorite sport is Lacrosse. His plans after high school are to...