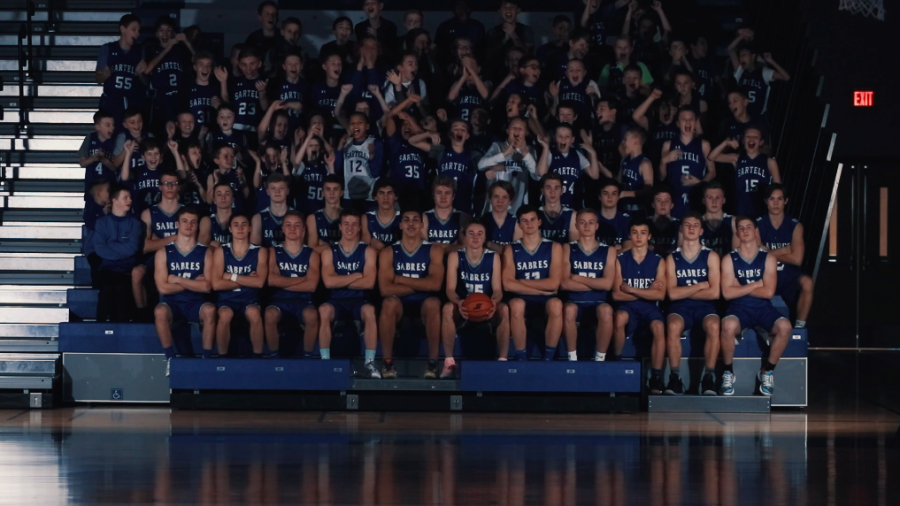 Ava Williams
On Tuesday, December 5th boys' basketball started off the season with a win over Detroit Lakes. Sabres launched slowly with the score being 16-9 to the Lakers, at the beginning of the game. Shortly after, they got a 21-3 run, ending the first half 30-19. They kept the momentum going into the second half.
Junior, Gus Gunderson led the team with 17 points.  Junior, Evan Templin had 14 points; senior, Jacob Bjelland, 10 points; and junior, Blake Hartwig scored 8 points.
The Sartell Sabres had a great defense with many steals and huge rebounds that led to transition buckets. The final score was 66-49.
Junior, Ava Williams is killing it with her videos.  We attached it below, so check it out!