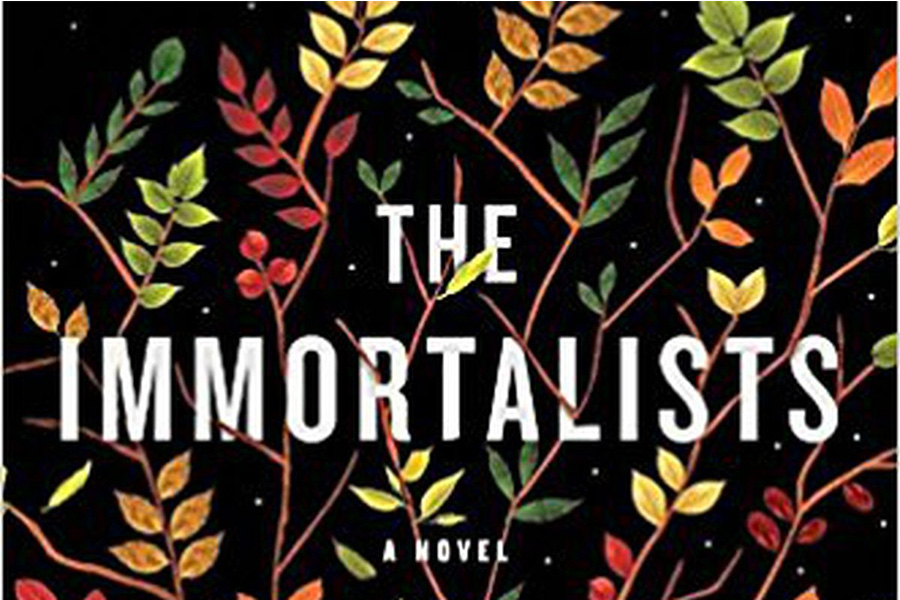 Vox.com
The Immortalist is an adult novel about four siblings:  Simon, Klara, Daniel, and Varya.  When they were young, they all went to what they thought was a psychic just as kind of a joke.  Unfortunately, she predicts the exact day each of them will die.  This prediction messes with the rest of their lives.
The book is told from each of the characters' perspectives.  The first storyline is about Simon.  He moves with Klara to San Fransico to put some space between them and their mother.  Simon was very close with his mother, but he felt that if he stayed in their hometown of Manhatten, he would never be able to truly be himself.
The next storyline is about Klara.  She ends up becoming a magician and illusionist who believe she can somehow communicate with the dead (like her father).  Then we read about Daniel, who has always felt responsible for talking his siblings into that meeting with the psychic.  He is now an army doctor who is struggling with decisions his bosses are making.
The last sibling who we read about it Varya.  She is a scientist that works with rhesus monkeys.  She is studying how to help the monkies live longer by restricting their diets, among other things. The irony of extending the monkeys' lives by only making the life they live, less happy and fulfilling is not lost on the readers.
Each of the characters in this story leads extremely interesting lives, all the while the reader is counting down to their death date for each of them.  I can't tell you if the psychic was correct or not with that predicted date because they would totally ruin the story for you!  While you read about the siblings, you also learn about their mother and father and more information about the psychic.
It's a beautifully woven story told by the four siblings.  Chloe Benjamin hit it out of the park with her second novel.  If you are looking for a very serious book to read with more adult topics, you should pick up this fast-moving, always interesting novel.  It's a definite 4/5 stars!
You can purchase this book on Amazon or read more about it in this NPR article.