A St. Paul police officer is found guilty of violating civil rights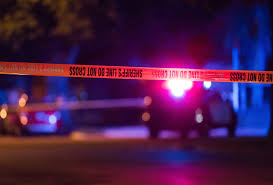 A federal jury found St. Paul police officer Brett Palkowitsch guilty of attacking an innocent bystander, while a K-9 was viciously biting his leg. 
That night officers were responding to reports of a large fight, including a man that had a gun. According to reports the bystander, who was 52 year old Frank Baker,  matched the description of the armed man, and was mistaken for the suspect, resulting in Brett Palkowitsch use of force.
St. Paul chief Todd Axtell later spoke up on the situation.  He apologized to the community and to Frank Baker; he also made statements regarding the consequences the officers involved will soon face. 
"
As a person who deeply cares about our community and this department, I'm profoundly saddened."
— St. Paul police chief, Todd Axtell
Brett Palkowitsch was found guilty of repeatedly kicking Frank Baker in the chest, causing seven broken ribs and a collapsed lung. Frank Baker was hospitalized for 13 days due to his lung and rib injuries  He also underwent multiple surgeries for tissue loss from the dog biting him all the way to the bone. 

About the Contributor
Grace Wittmer-George, Journalist
Grace Wittmer-George is 17 years old, and a senior a Sartell High School. Grace would say her celebrity crush is Trey Songz, and her plans after high school...