Kanye West reveals environmentally friendly sneakers made of algae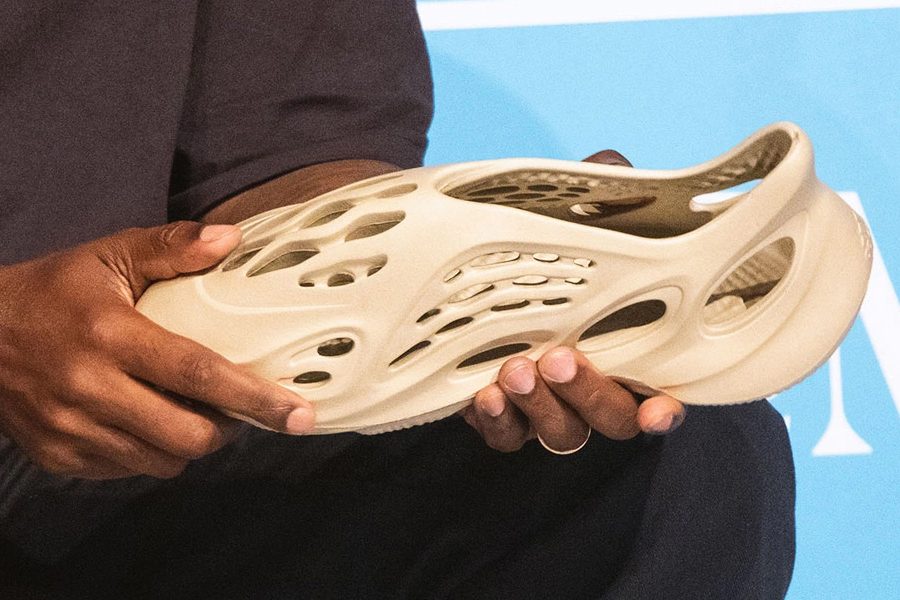 Kanye West made an appearance at the Fast Company Innovation Festival on Thursday, November 7th to announce a new pair of Yeezy sneakers.  (Full interview here)
The sneakers are made of algae foam and are much more environmentally friendly than a regular shoe. They will retail for $75 in early 2020. Kanye has stated that they are going "seed to sole" and growing all the algae themselves.
He wants to bring the production of Yeezy's back to the Americas in order to provide more jobs to the residents of the countries. Many people are excited for the shoe and happy that Kanye is trying to reduce his carbon footprint, but others are worried about how the shoe will hold up.
There have been theories that the shoe will simply dissolve in water because of the algae. There have also been many criticisms on the look of the shoes. Many believe that they're simply just Crocs and not worth getting at all.  The price point is low so a lot of Yeezy fans will probably still pick them up. Whether it's a flop or a hit, it's great to see Kanye trying to help the environment with more eco-friendly shoe production, even if the shoes are ugly.
About the Writer
Raven Vastag, Journalist
Raven is a senior at Sartell High School. His favorite SZA song is "Doves In The Wind." His plans after high school are to be rich and famous for his music...