Clean and Green: a new club for SHS students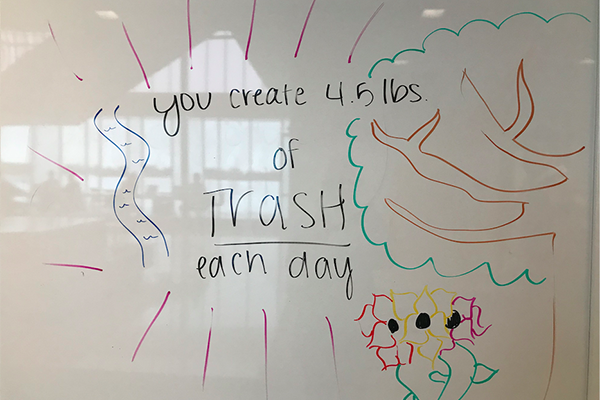 This school year juniors Ava Scheffler and Juliana Moore are trying to start a movement. They have a goal to see Sartell High School become more eco-friendly.
To help accomplish these goals they have recently started up a clean and green club here at Sartell High School. Their goal is to start to raise environmental awareness and to provide an opportunity to others to serve their community and school.
They have really great goals that can only be accomplished if everyone takes part and is willing to help. It all starts with awareness. They want to get people involved.
The girls had the idea when they were on vacation and decided that change was needed at our school. So far they have held a few meetings on Tuesday mornings at 7:45 in room c227.  The meetings have been including a good, free breakfast! Other things they have accomplished include going to the St. John's Abbey Conservation Corps and collecting acorns and planting trees.
Most importantly the goal of the club is to simply make a difference in our school and our community.
The problem begins with pollution and not recycling properly. You may have heard the rumors about our school failing to recycle. This has some truth but what you don't understand is that we can't recycle until it contains only recyclable materials. That means it is up to all of us to make our school cleaner. On average about 80% of all landfill items could be recycled if the correct process would have taken place.
It would be a shame if our state, known for its many beautiful lakes, would be affected in any way. Unfortunately, it has been. According to the Friends of the Mississippi River website, 40% of all lakes in Minnesota fail to meet basic health standards. This means that about 40,000 lakes in this state alone are too polluted to be used for fishing and swimming.
About the Writer
Matthew Sieben, Journalist
Matthew Sieben is a senior at Sartell High School. After high school he plans to go to college to become a teacher. His celebrity crush is and always will...