A day in the life of…an English teacher
Terri Benson and Jeannie Wenshau are current English teachers at Sartell High School and let us tell you..their days can be pretty difficult and also very random. 
Mrs. Benson has been an English teacher for 21 total years. She attended college at Southwest Minnesota State in Marshall.  Her initial degree was going to be international business. Those plans changed though after one of her college professors acknowledged how good she was at grammar and editing. Mrs. Benson then decided to start tutoring others and realized how much she truly likes helping and working with other people. 
"
It's a great career and I love what I do, it is challenging, but I'm glad I chose it."
— Mrs.Benson
Out of Mrs.Benson's 21 years of being an English teacher, 20 of those years have been in Sartell. This year Mrs.Benson teaches mostly English 10 and 12 classes, but every once in awhile she teaches a section of speech.
Mrs. Benson's favorite part about being an English teacher is being able to work with her students and also with her department.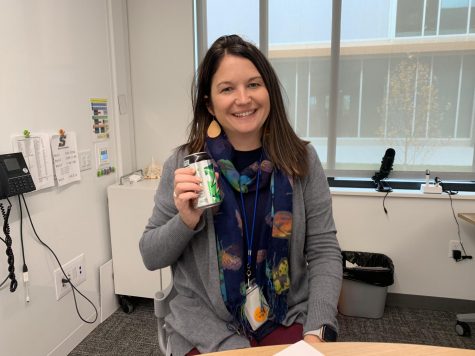 Mrs.Wenshau is also an English teacher at Sartell and has been teaching English for a total of 16 years. 
Mrs.Wenshau's love for teaching started when she was just a kid playing school at home. This is also when she gained her interest for reading and literature. 
Mrs.Wenshau attended the College of St.Benedict and earned a major in English. Throughout college she never thought about teaching until she traveled to Belize for a year as a volunteer teacher. Mrs. Wenshau went to Belize to get out of her comfort zone and do something for the greater good, which later led to her decision to be an English teacher.
Mrs.Wenshau has been teaching for 10 years now. On a day to day basis Mrs.Wenshau teaches all English 11 classes.  She loves having 11th graders and being able to hear the discussions they get to have. However, Mrs.Wenshau does say her least favorite things to teach in an English class is grammar as it's hard to teach and hard for kids to understand.  Mrs. Wenshau's main goals every year are to make her class as memorable and enjoyable as possible. 
"
You might not necessarily remember the lessons I taught in class. I hope that becomes a part of your skillset as something you know, but I hope that you remember how you felt in my class.  That it was a place you liked to be."
— Mrs.Wenshau
Mrs.Wenshau still has her love for literature, reading, teaching, and most of all kids. What keeps her motivated every day is this sentiment: "Curriculums are important, but relationships with human beings in all of life is probably the most important thing." 
She has advice for future teachers and educators: "Don't be afraid to ask for help, and admit you don't know what you are doing. You have to love kids, care about them, and connect with them. Make sure both your students and their parents know that you like them."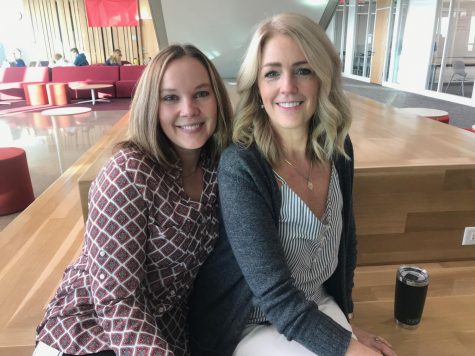 About the Contributors
Grace Wittmer-George, Journalist
Grace Wittmer-George is 17 years old, and a senior a Sartell High School. Grace would say her celebrity crush is Trey Songz, and her plans after high school...
Hannah Bjelland, Journalist
This is Hannah Bjelland. She is a seventeen year old senior at Sartell High School. Hannah's plans after high school are to attend college at North Dakota...