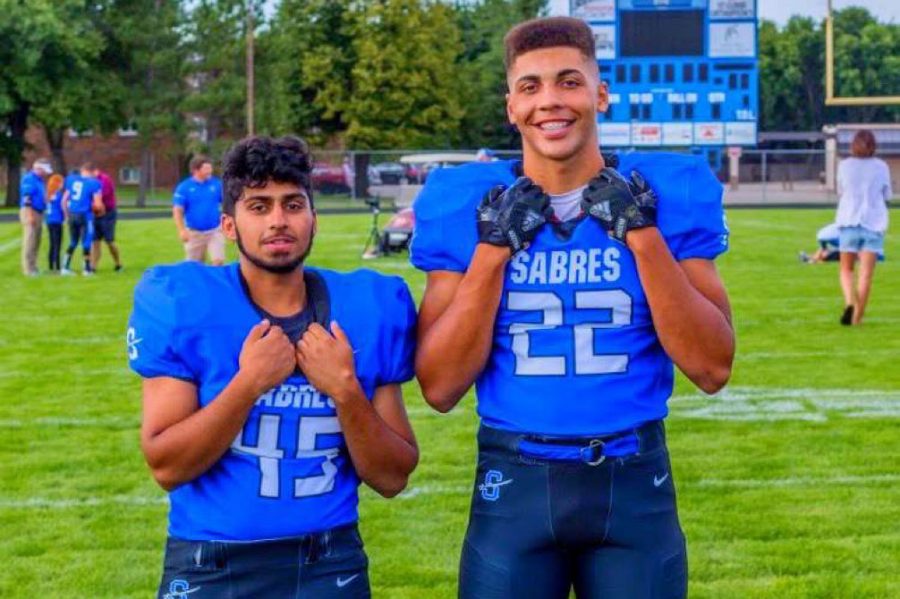 Tim Engle
At Sartell High School, many students have what famous artist Drake calls "Their right hand, their go-to." To showcase those extraordinary friendships, this feature article was created.
Seniors Jacob Bjelland and Abdul Wadood believe that Saturdays are #fortheboys.
They claim that their friendship resembles Sulley and Mike Wazowski. Anyone could agree that it is an accurate description of the duo.
Jacob's favorite activity to do with Abdul is just chill. Jacob is annoyed at the fact that Abdul always has to go home for something. He appreciates how loyal of a friend Abdul is. He also says, "Abdul calls Ziploc bags ziplocies," describing the humor Abdul adds to his life.
Abduls favorite memory with Jacob is playing Lacrosse with him. When asked what he likes to do with Jacob he said, "Hanging out on days that are boring." He appreciates his energy, but is annoyed by Jacob not answering his phone and going to sleep.
The two boys shared some of their personal information to see how good of bros the two are!