Contrary to popular thought, Goodwill does not take just anything
In Port St. Lucie in Florida local police and bomb squad were called to a nearby Goodwill store last Thursday morning, May 16th, 2019, as an inert grenade was located in the location's donation bin.
Last year on July 27th, 2018, a comparable event occurred with an inactive grenade in the donation bin at a similar Goodwill just across the town of St. Lucie, Florida.  Employees of the store phoned 911, and officers arrived to vacate the premises, leaving this Goodwill empty for only 90 minutes.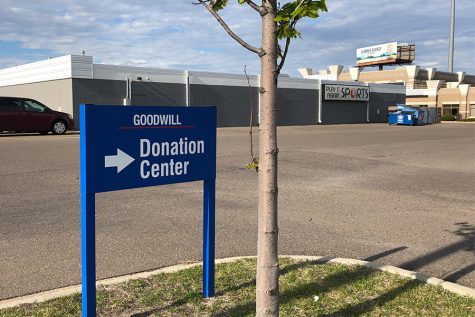 Thrift stores like Goodwill are unable to accept items that are unsafe and hazardous to the public, and the website specifically touches on weapons that include grenades or even BB guns.
About the Contributor
Brinn Akervik, Journalist
I am Brinn Akervik and a senior at Sartell High School. I have found myself naturally drawn towards artistic expression, especially through visual media,...