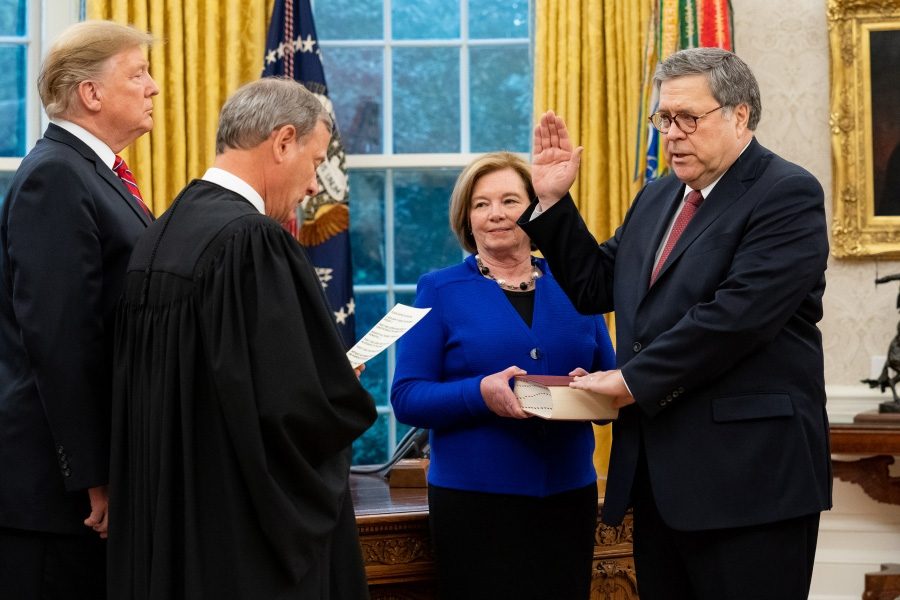 House of Judiciary Committee votes to hold Attorney General Barr in contempt
via Department of Justice under creative commons
House of Judiciary Committee votes to hold Attorney General Barr in contempt
Attorney General William Barr was voted to be held in contempt of Congress by The House Judiciary Committee after the Trump Administration enacted executive privilege over the full contents of the Mueller report. The statement came one day after the White House threatened to do so after former White House counsel Don McGahn was subpoenaed to turn over the documents.
Robert Mueller's report into Russian interference in the 2016 election was released to the public, and a select group of lawmakers had been offered the chance to view a less redacted version. Democrats want all the members of the Judiciary and intelligence committees to be able to see the complete report as well as the investigative files that Mueller collected.
If the House follows the Judiciary Committee in voting to hold Barr in contempt, that would send a criminal referral to the U.S. attorney for the District of Columbia who is an employee to the Attorney General himself.