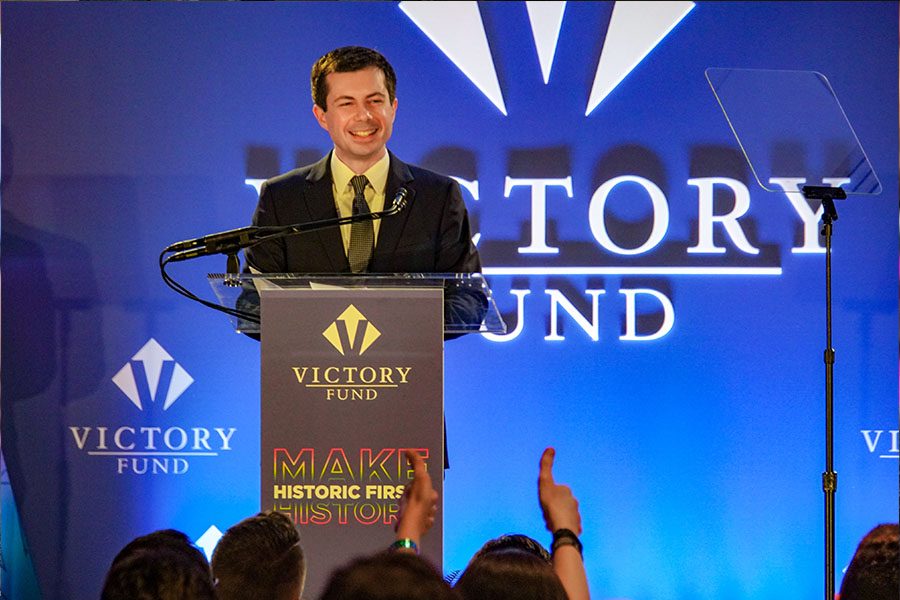 photo via wikimedia commons under the creative commons
Buttigieg is a young mayor from South Bend and a former member of the Navy Reserve. He began to draw national notice after writing an essay that counseled Democrats on how to recover from their defeats in the 2016 elections.
His national polling average is 8%, and his news coverage ranking is #5.
Major Policy Points:
Climate change
Support labor and economic opportunity
Universal background checks
Single-payer healthcare system
He shot up amongst the polls earlier last month and is aiming to be the first member of the LGBTQ community to be president.