Sao Paulo fashion week fall results in death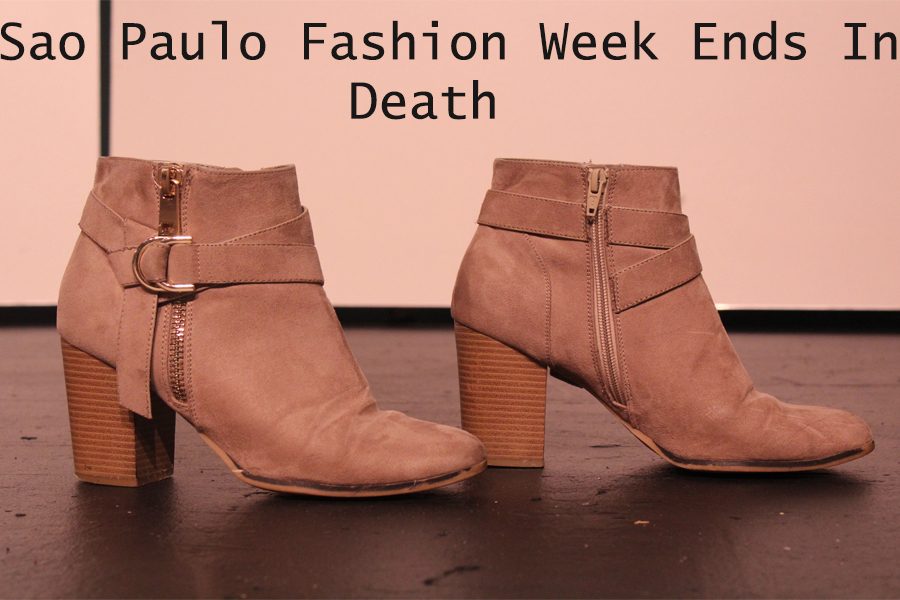 As Tales Soares, a Brazilian model, was walking down the runway on April 27th, 2019 on the last day of Sao Paulo Fashion Week, tripped on his shoelace and later died.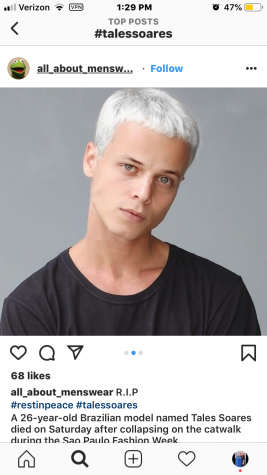 Soares tripped on his shoelace as he turned to exit the runway at the Ocksa show on Saturday.
Paramedics rushed the 26-year-old to a hospital where he was pronounced dead. The organizers of Sao Paulo have not released his cause of death.
An article that was published on Daily Folha de S. Paulo reported that he tripped on his shoelace and people in the audience thought his fall was part of his performance and did not think it was an accident.
"
May God welcome you with open arms! Life is definitely a catwalk, we're just passing through! Very sad!"
— Sao Paulo Fashion Week Organizers
Mr. Soares's agency said on Instagram that he had never complained about any health problems, maintained a vegetarian diet and was not known to use illegal substances.

About the Contributor
Emily Anderson, Journalist
I have lived in Sartell for 4 years now, and I am a senior at Sartell High school. I have a tenth-grade brother who attends SHS and three other siblings...