Senior stops before the end of the line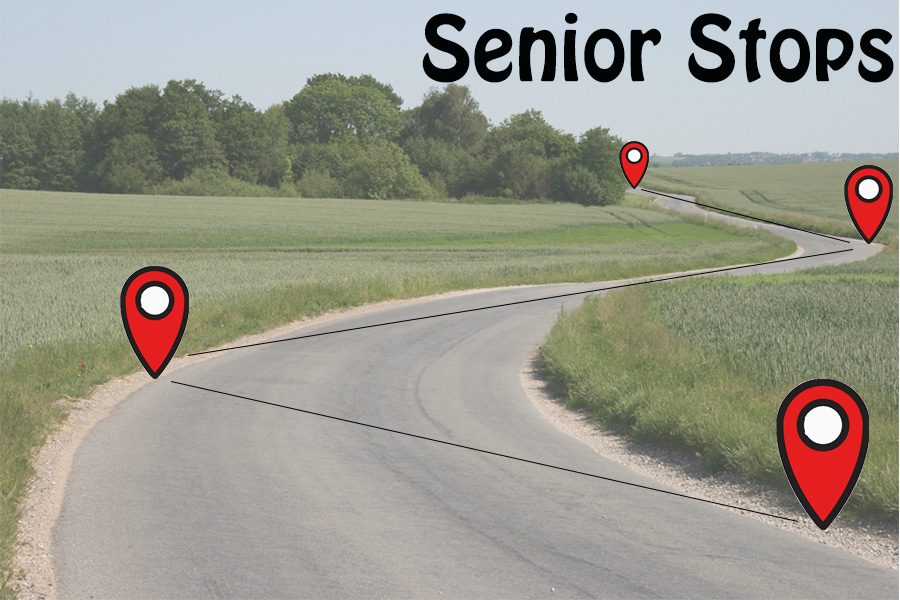 We all get the daily new and update emails from the school telling us what is happening for the day and week, but do we really read it every day? Let's be honest, most of the time that email goes straight to the trash without being opened. For seniors, that can be a huge mistake. There are some major events for the SHS seniors to take notice of and to mark on their calendars.
#1
The first thing to put on your reminders is Senior Awards Night. This event is scheduled to be in the SHS Theater on May 22nd at 7:00 pm. Seniors who have earned esteemed scholarships or honors will be admired at this event.
#2
A mandatory event for all seniors is graduation rehearsal, but lucky for us it takes place during a regular school day. So it's just a matter of remembering not to go to class at 12:15 pm but to head to the gymnasium instead. This takes place on Wednesday, May 29th. Another bonus about this day is the pizza party just for the seniors at 11:40 on the lawn.
#3
 The very next day, May 30th is the senior class trip. Seniors will be taking a bus to Arrowwood Resort in Alexandria. The bus leaves at 8:30 am and will arrive back at the school at 5:30 pm. Be sure to print and fill out the form if you are planning on attending the senior trip or to order your pizza for the 29th!
#4
June 1st is the day we have all been waiting for, Graduation Day! Commencement will take place on that Saturday at 7:30 in the gymnasium. Grab your diplomas and celebrate!
#5
Later that night is the All-Night Graduation Party for the Seniors to spend one last hurrah together while getting hypnotized and enjoying fun casino games. The night begins at 10:30 pm and will go throughout the night. There is even a chance to win a car if you attend! Click here to visit the website to register.
Now if you decided to skim this article as I do with the daily emails, at least check out the Sartell School's website where there is a page dedicated to all the things you need to know about before us seniors move on to be high school graduates.
About the Contributor
Danyelle Yoerg, Journalist
Hi! I am Danyelle, and I am currently a senior. Throughout my 18 trips around the sun, I have spent a majority of it sleeping, playing with kids, or taking...