National Adopt-a-Shelter pet day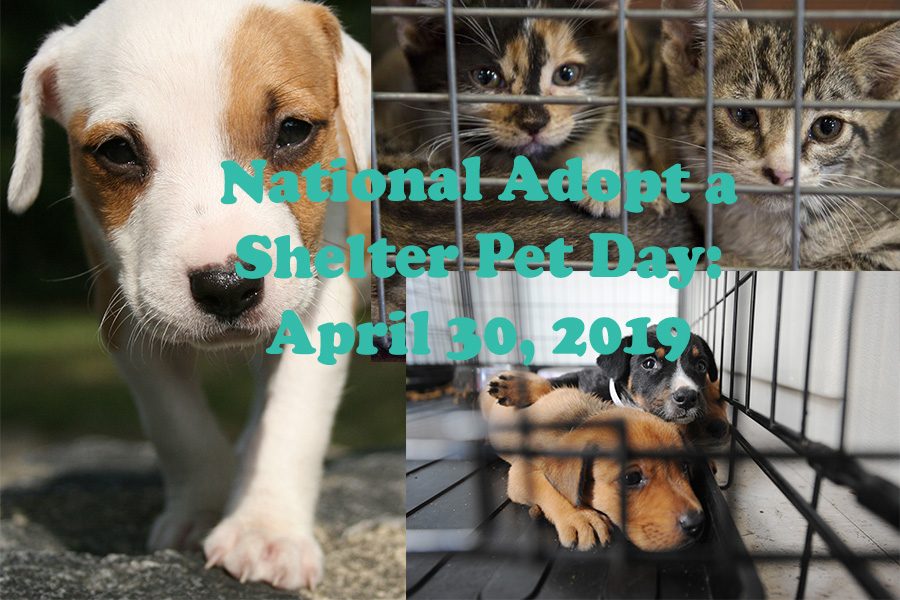 National Adopt-a-Shelter pet day is coming up on April 30th. If you or someone that you know is planning on adding a new animal to the family, please consider adopting before you resort to breeders.
In today's consumer-ruled world, only 10% of dogs born will find a permanent home. Many dogs that are not purebreds find themselves homeless and trapped within the lonely walls of animal shelters.
Due to recent hurricanes in the South, there is an overflow of dogs and cats in animal shelters. Because resources are scarce and it is expensive to feed and care for a large number of animals, overflow-shelters tend to also be "high-kill shelters." According to the animal foster program, Dog Days of Charlotte, the
"
Majority of the animals are euthanized due to lack of space, being too skinny or having a shy character."
— Dog Days of Charlotte
Although high-kill shelters are less common in Midwestern states, shelters are still not ideal permanent living situations for any animal. While "every day" dogs continue to live their entire lives companionless in shelters, people continue to purchase dogs from breeders. Purebred dogs and cats will always be able to find loving homes, but shelter animals tend to be less fortunate. Adopting a shelter pet means that you will have the opportunity to provide a lost, surrendered, or abandoned animal with a loving home.
The Humane Society of the United States encourages people to adopt rather buy a pet, "The number of euthanized animals could be reduced dramatically if more people adopted pets instead of buying them."
At the end of the day, puppies from breeders and puppy mills will always have homes. However, if you choose to adopt rather than shop you will give a dejected animal the love and care that they forgot existed.
Adopting Resources
Click here to read more about animal homelessness
Of course, I am a bit biased. My own dog, Pepper, was adopted from Louisiana following Hurricane Harvey. She is awesome.
About the Contributor
Jordan Mareck, Journalist
My name is Jordan Mareck, and I am a senior at SHS. I enjoy trying to play tennis and yelling at the refs during basketball games. This is my second and...