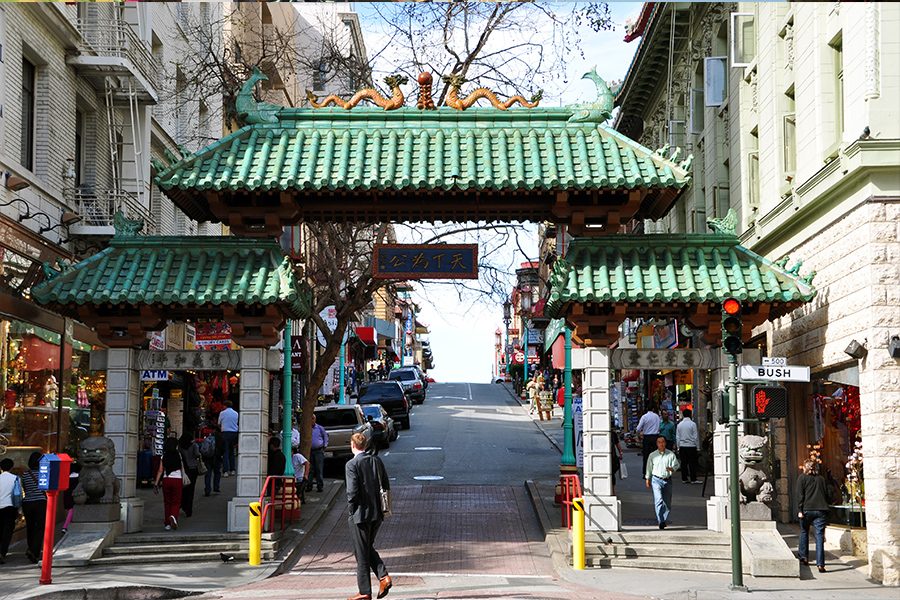 photo via wikimedia commons under the creative commons licenses
The oldest and one of the largest Chinatown's in existence finds its home in San Francisco. Originally founded in 1848, the area provided early entry to many Chinese immigrants amongst a gold rush and a rising population and economy in California. The Chinatown in San Francisco even outpaces the Golden Gate Bridge in the amount of visitors that drop in annually.
Grant Avenue runs the length of Chinatown and is filled with ornate and statement lights and decor strung across and around the entire street. The mesmerizing and lively urban landscape shows the history of the generations who have lived there and the culture that has enriched the area. The Chinatown is a dynamic area of San Francisco that gives way to an epicenter of good food and great art.