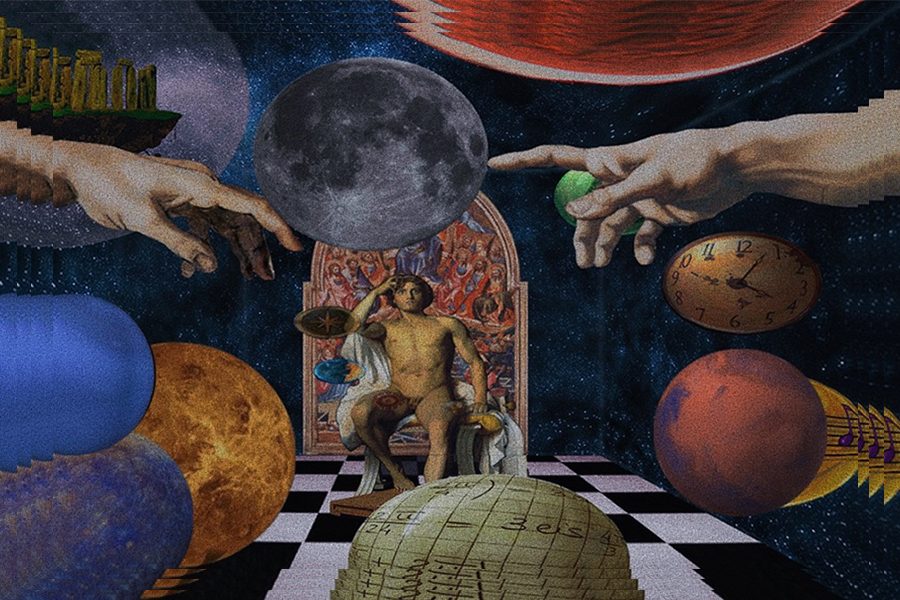 Reading the stars: your horoscope
Aries
March 21-April 20
Aries can expect to have a busy week.  With new opportunities to exceed expectations, strive to keep your goals within reason while continuing to push your boundaries.  Someone who has recently entered your life will bring challenges. These will either turn into lessons that you value or achievements that bring the touch of glory you've been searching for.  Previously confusing feelings towards a special someone will now become clear, and you will use these new-found emotions to understand the roadblocks that have been complicating your relationship.
Taurus
April 21-May 21
This week will bring you a new surprise, so you must learn how to be flexible with the events and people in your life.  Being a Taurus, you often find yourself putting your feelings before others. This is healthy for you to keep a good internal mindset, but keep in mind what others may give up to make you happy.  When you learn how to value things that don't directly benefit yourself, you will find a heightened sense of appreciation for the world around you.
Gemini
May 22-June 21
You will learn many things about yourself this week.  Haunting dreams will fill your mind, but if you use them wisely you will solve your issues that have recently surfaced.   Listening to your subconscious mind will reveal how you really feel about someone important in your life. A good attitude won't exactly be your companion, but there is no need to worry as every Gemini has their off days.  More than anything, don't overreact to the little grievances and keep your chin up.
Cancer
June 22-July 22
As the temperature warms up and you begin to feel more cheerful, you will begin to question what may be holding you back from the perfect relationship.  Whether this may be a friendship or a partner, you have to remember how easily impacted you are, Cancer. Simply remember that the new shortcomings you are finding are often shallow and on the surface as your emotions are easily influenced by those around you.  When you become more comfortable with yourself, he questions of your relationships and decisions will slowly diminish and you will be left with a strong foundation. It will be your choice whether to build a wall that keeps you apart or brings you closer than ever.
Leo
July 23-August 21
Relaxation will be your friend this week.  Some may be finding themselves uneasy and nervous about the upcoming days, but this isn't the case for Leo.  Take warmth and joy from the sun and you will feel re-energized and motivated. Use these next days to bring your peace to other signs that are facing internal struggles of their own. Let your mind relax and in opposition to what you Leo instincts tell you, allow yourself to not be in control of every situation.  You will find a new route that you will use to stay tranquil when you aren't in charge and feel out of control.
Virgo
August 22-September 23
Sadly Virgo, this week will start of with disappointment for you.  This is because you expect gratification for the good things you have been doing but don't receive what you were anticipating.  Take this with a grain of salt, because you will ultimately receive compensation though it may not be in the form you were expecting.  On the upside, others will begin to realize how reliable you are. Use this to instill others with trust in you that will result in not only a boost of self confidence but also continue to establish the relationships that you have been building.
Libra
September 23-October 22
This week is finally looking up for you, Libra.  You feel very upbeat this week as if the world is truly working in your favor.  However, make sure not to make rushed decisions in this time of joy.  Look over all possibilities and decide what is truly best for yourself.  You will also feel courageous to work and collaborate with others.  While doing this, be wise to choose people that inspire you into becoming a better self.
Scorpio
October 23-November 21
It's a bit of a given that you've had a crazy winter.  Whether this is good or bad, it was definitely out of the blue and unexpected.  As the sun comes out, it's time to reel yourself back into the real world and start dealing with the decisions you've been avoiding for a bit too long.  It would be in your best interest to schedule a date with your partner on Thursday, because of the alignment of your planet of love, Venus. If you aren't currently in a relationship you have no need to worry.  Take Thursday as a day of self love and appreciation before you get into the busy weekend.
Sagittarius
November 22-December 21
This is an especially good week to become organized and start your spring cleaning.  This may be a bit difficult, but the sooner you accomplish this task the sooner you get to go enjoy the warm weather you've been waiting for.  While searching around your house you may even find some cash or old mementos lying around.  It should also be cautioned to go to bed a bit earlier this week.  As the sun rises earlier in the day, if you continue to get more rest the warmth will give you energy and rejuvenize you.
Capricorn
December 22-January 19
Capricorn, you are looking at a nice and relaxing week.  This doesn't necessarily mean you'll have few responsibilities, but you will do well at managing your time and keeping calm.  Keeping a positive attitude through every portion of the week will bring you much farther than you think it will.  It's also a good time to start thinking about different uses of your time as the days grow longer.  Your creative mind is in full blossom so don't let those ideas go to waste.  Use this week to discover what habits benefit you most to hold onto and which ones may just be better off letting go.  Let the week show you a positive direction, your only job is to go along for the ride.
Aquarius
January 20-February 18
It is your lucky week, Aquarius, as you have never felt so excited.  Spring has been approaching for quite some time and you couldn't be more excited for the break coming up.  No matter what your current plans are, it's never a bad idea to expand your horizons and do something unexpected.  The point of this isn't to make a life-altering decision, but to give yourself a fresh taste of freedom and being in touch with yourself.  Your friends are about to have an intriguing week and could use nothing more than someone to talk to.  Be there for them and they will return the offer for you when it's needed.
Pisces
February 19-March 20
Have you been contemplating a new path you haven't taken before? Are you curious as to what Neptune has in store for you this week? These questions are a result of recently being too focused on the smaller picture.  Though the decisions you make affect your future, take some moments this week to truly find your inner Pisces. Enjoy the little parts of the day that make you smile and appreciate the kindness that others have to offer you.  Bring yourself on an adventure to free your mind of the constraints of stress and learn how to find happiness in what your everyday life brings you. Take these steps and keep an open mind to make this week a new adventure.

Reading the stars: your horoscope