Is Leeann Chin better than Pacific Wok?
Many SHS students have enjoyed a meal at least once from either Leeann Chin or Pacific Wok, but which restaurant do students prefer? Every student that is craving some Chinese food typically chooses one of these two places.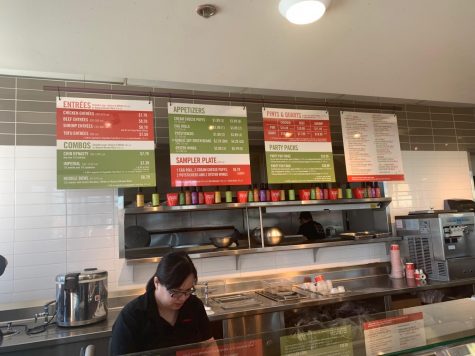 Leeann Chin has a variety of options. You could get an entree which includes your choice of white rice (300 calories) or natural brown rice (260 calories) and also your choice of meat. They have 4 different kinds of meat options here which include chicken, beef, shrimp, or tofu. They also offer combos which include your choice of the white rice or natural brown rice with any two 1/2 entrees or 1/2 entrees with 1/2 appetizer.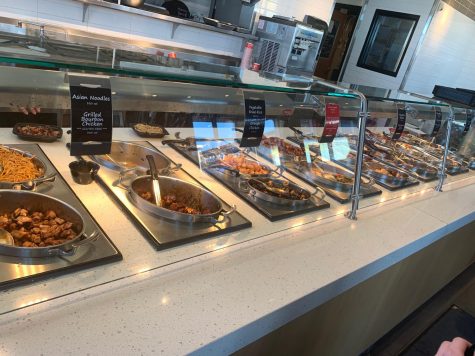 They also have a variety of drinks and sauces to enjoy with your meal. Not only do they have bottled water, milk, and cups of juice, but you can get a number of different pops with their pop machine.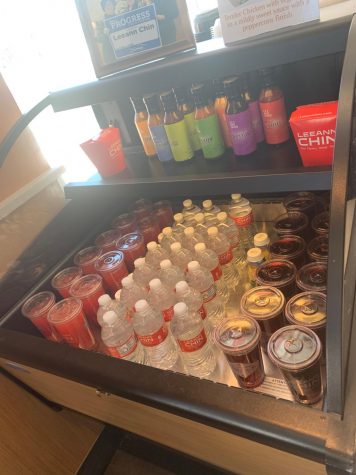 For appetizers, they offer cream cheese puffs, and for every three puffs, it is 360 calories. To get three cream cheese rolls the cost would be $1.99 and for six the cost would be $3.89. They also offer egg rolls which are 210 calories a roll. They offer Potstickers as well. These are priced at $1.99 for two and $3.89 for four. They offer garlic soy green beans, but these are sized in a small or large bowl. If you choose to have a small bowl it will cost $2.79 and for a large, it would cost $4.29. The last appetizer they offer is oyster wings. The cost to buy three oyster wings is $2.99 and to buy six is $5.29.
Senior, Jack Wensau, prefers Leeann Chin because "The cream cheese puffs are so good, and the food is more savory."
Leeann Chin also has deals for parties and families. Not only do they offer rice with meat, but they also have vegetables and frozen yogurt. They are limited in their flavors of frozen yogurt serving only raspberry or lemon. Some downfalls of Leeann Chin is it can get spendy for those who are very hungry and need a big meal. Leeann Chin is also downtown St. Cloud which can be very hard to get to during rush hour.
Senior, Taylor Schoenberg, prefers Pacific Wok over Leeann Chin because "I work there and it's healthier for you."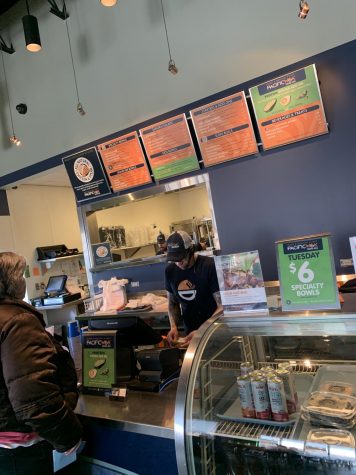 Pacific Wok's options are slightly different compared to Leeann Chin. At Pacific Wok they offer signature bowls, and in these bowls, you can always take away or add in anything of your choice.  Every signature bowl gives you the options of either white rice, brown rice, or noodles. Served with their veggie mix, which consists of broccoli, carrots, water chestnuts, baby corn, mushrooms, snow peas, and bell pepper. The first signature bowl is the Aloha bowl. In the Aloha bowl, you get to choose between teriyaki or yakitori chicken with grilled pineapple. The Salmon bowl is served with wild salmon fire grilled (teriyaki or yakitori).  The third signature bowl is the Tiger Shrimp bowl, and this bowl comes with 10 grilled shrimp, bell pepper, and pineapple. The last signature bowl option is the Veggie Protein bowl, and this bowl consists of organic tofu, sprouts, and edamame peas.
Senior, Saylor Voss, prefers Pacific Wok because "It's healthier for you and is more flavorful to me. It tastes real to me."
One of the few differences between Leeann Chin and Pacific Wok is Pacific Wok has sushi rolls and samurai salads. The types of sushi rolls they have are the California Roll, White Tiger Roll, Veggie Roll, Teriyaki Chicken Roll, and Sushi Pac Combo. The types of samurai salads they have are Just Greens Salad, Grilled Pineapple Salad, Shichimi Chicken Salad, Spicy Asian Chicken Salad, and Wild Salmon Salad.
Pacific Wok also has deserts, but they only offer chocolate chip or M&M cookies.
Another distinct difference is that Pacific Wok has more drink options then Leeann Chin. They both have their variety of pops through their pop machines, but Pacific Wok also has carbonated water, pure leaf green tea, organic chocolate milk, white milk, and bottled water.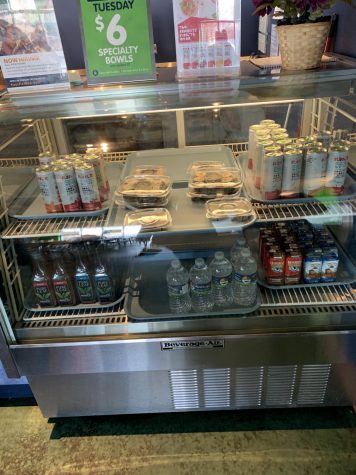 After eating at both Pacific Wok and Leeann Chin, I decided that Pacific Wok was the restaurant for me. In my opinion, Pacific Wok has many healthier options. The atmosphere at Pacific Wok is also friendlier and more welcoming then Leeann Chin. Pacific Wok is also a good location from my house, and they offer many more options for people who are vegan or vegetarian as well.
Knowing which restaurant I preferred, I wondered what the other students of SHS preferred. I put out a twitter poll asking people which restaurant they prefer Leeann Chin or Pacific Wok. This poll was open for 24 hours. Of the 68 votes, Leeann Chin was the leader with a solid 54% and Pacific Wok was at 46%.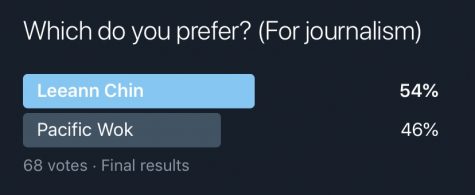 If you are interested in visiting Leeann Chin's website click here. 
If you are interested in visiting the Pacific Wok website click here.
About the Photographer
Brooke Walters, Journalist
Hi! My name is Brooke Walters, and I am a senior at Sartell High School. In my free time, I like to play hockey and soccer. I also like to spend time with...