90 minutes of chaos ends in five killed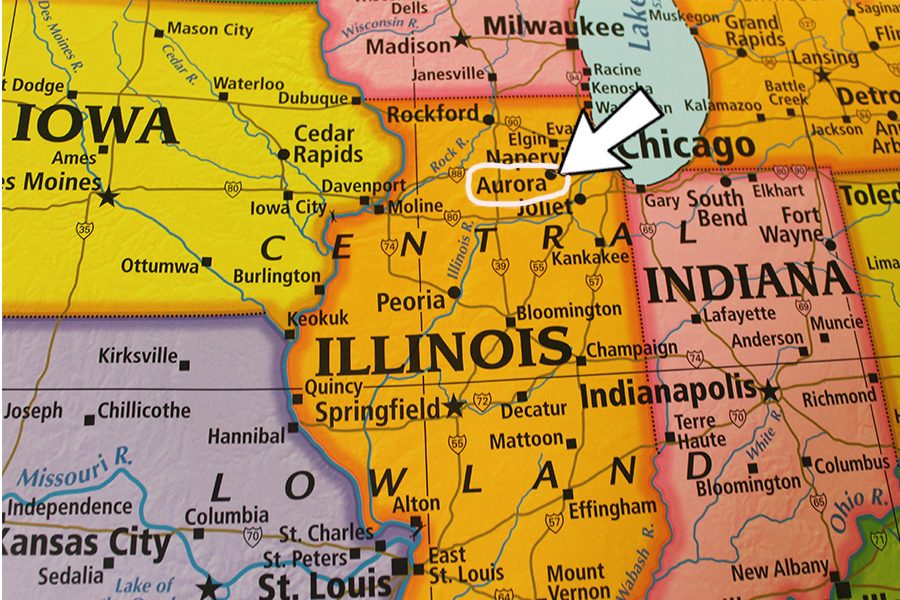 Five employees and multiple police officers at a manufacturing company in Aurora, Illinois were shot by an ex-employee, a 45-year-old man, on February 15th, 2019 at 1:24 pm C.T.
A 45-year-old man, Gary Martin, who was recently let go as an employee for reasons that are not known at an Illinois manufacturing business, Henry Pratt Company, the largest company in the area, walked into the business and started to shoot with a  laser-sighted gun randomly at whoever he saw. There were 30 people in the building at the time of the shooting. The chaos lasted for 90 minutes even though to them it seemed like a lifetime. Five police officers responded to a 911 call, saying there was an active shooter at the manufacturing company at 1:24 pm C.T.  
John Probst told CNN affiliate WLS, "He was shooting everybody." (BOXED)
As the five police officers, six fire trucks and six ambulances responded, immediately after the police officers engaged, one of the officers were shot when the arrived at the scene. Four other police officers were shot when trying to confront Martin. The police officers that got shot within five minutes of being at the scene, was sent to Hospital nearby with life-threatening inquires. Martin then began to work his way further into the 29,000 feet warehouse. A team of officers was sent in to attempt to capture Martin. John was killed by a team of officers.  Amidst all of the chaos, two workers, John, and his coworker were able to escape through the back door. A nearby resident let them take shelter in their house until the shooter was contained.
John managed to injure six police officers with five having life-threatening injuries. He also killed five of his coworkers; Russell Beyer, Vicente Juarez, Clayton Parks, Josh Pinkard (manager), and first-day intern Trevor Wehner. One other employee is being hospitalized for a non-life threatening gunshot injury. Chief Kristen Ziman gave a statement that was very heartwarming for lives that were lost and affected. The shooters family is also has shown empathy for lives that John had taken.
Martin's cousin, Jesseca Clemons, told The Aurora Beacon-News her family "would like to send our deepest apologies to all the victims' families, friends, and loved ones." She says her family is "praying for everyone" and asks for prayers as well.
"
Our city will never be whole again. We've lost human beings, and the void they leave can never be filled. But we are the people of Aurora, and we have always been survivors. Every single one of us will wrap our loving arms around the families of Clayton, Trevor, Russell, Vicente, and Josh and we hold on tight. We are Aurora Strong.""
— Aurora Police Chief Kristen Ziman
About the Writer
Emily Anderson, Journalist
I have lived in Sartell for 4 years now, and I am a senior at Sartell High school. I have a tenth-grade brother who attends SHS and three other siblings...