Sartell boys' hockey flies to victory against Prairie Centre in the first round of playoffs
The Sartell boys' hockey team defeated Prairie Center in their first round of playoffs on Tuesday, February 19th at Bernick's Arena.
The Sabres started off strong and scored in the first 46 seconds the game.  Senior and captain Austin Adelman scored for the Sabres. Four minutes after Adelman's goal, junior forward Ryan Zulkowsky buried one for the Sabres, making it a 2-0 game. Shortly after Zulkowsky's goal senior forward and captain Jack Hennemann scores the third goal for the Sabres and was assisted by sophomore Connor Hacker and junior Will Schiffler. On the power play, Prairie Center scored the last goal of the first period, making it a 3-1 game after one.
In the second period, the Sabres didn't let up on the scoring. Six minutes into the second period junior forward Ryan Zulkowsky scores his second of the night. Zulkowsky was assisted by sophomore forward Michael Webster.  For Prairie Centre, senior forward Hunter Fletcher scores making it a 4-2. 50 seconds after Prairie Centre scores junior forward Will Schiffler scores on a breakaway. Jack Hennemann and Maddux Hagy assisted his goal. In the last two minutes of the second period, senior forward Jack Hennemann scores his second of the night. After two periods the Sabres were leading 6-2.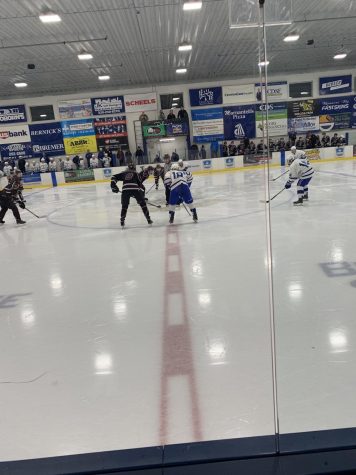 In the third period, Jack Henneman got his third and fourth goals of the night leading the Sabres to an 8-2 win in the first round of playoffs.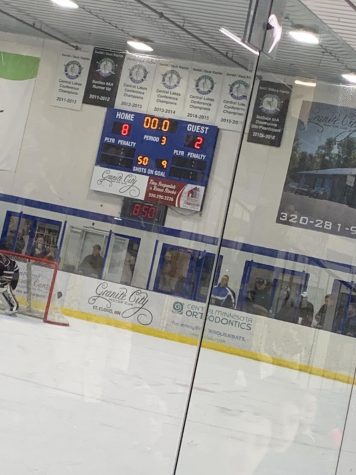 The Sabres next game is at the Municipal Athletic Complex on Saturday, February 23rd against Alexandria at 7:00, make sure to be there cheering on the Sabre boys in their second round of playoffs.