SHS Diving: not what it seems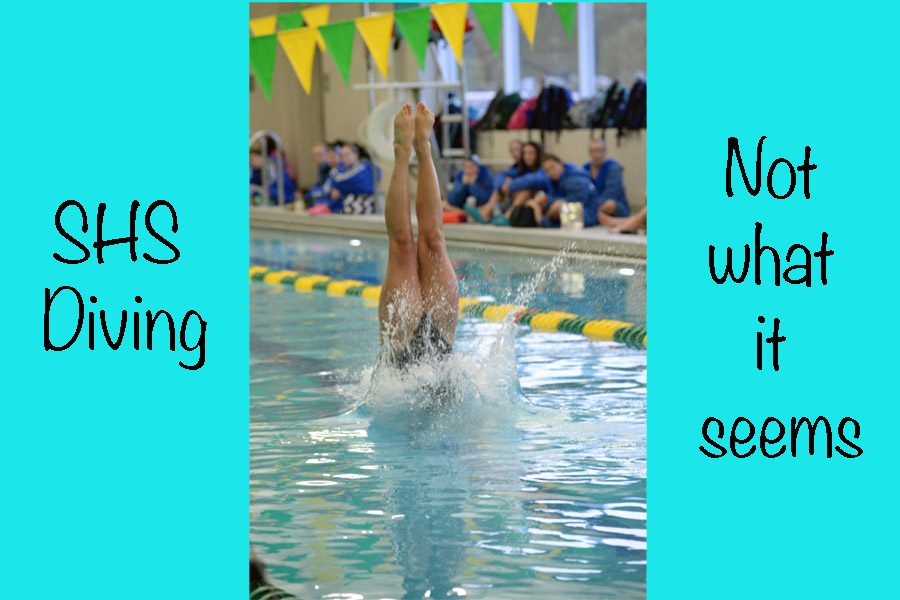 Sartell's diving team is an incredibly unique team that deserves to be recognized.
The team consists of mostly gymnasts and a couple of very brave non-gymnasts. However, the most interesting thing about the team is that both the middle school and high school teams practice on the same board.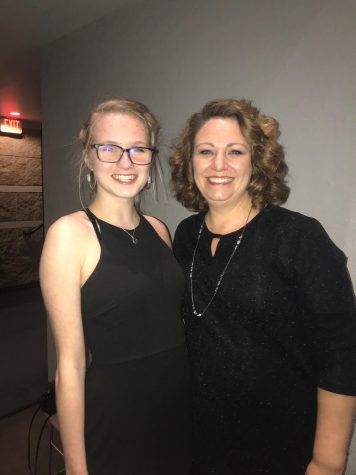 If you remember Sartell's middle school pool, it only consists of four lanes. In order for the divers to be able to enter the pool safely, one of the lane lines has to be removed, resulting in a larger space that is technically two lanes. Because one of the lane lines has to be removed, the middle schoolers aren't able to practice in their own pool; there is no room for them. For this reason, they have to walk to the high school every day for practice.
Sartell's diving coach, Nicole Thull, has been coaching divers from Sartell and Tech for many years. This year was a record for Nicole because between the high school and middle school divers, she coached 15 girls all on the same board.
This year, I decided to interview some of the middle school girls on the diving team to compare their experiences to my own. As a senior, I have the power of seniority, but as a middle schooler, the power of seniority hardly exists. I thought it would be interesting to see what they thought of being with teammates as much as five years older than them.
"
It doesn't matter, I just always think of how I'm here for a reason, and I'm supposed to be there because I worked hard for it."
— Kaelin Coffin
When I was in middle school, I couldn't look high schoolers in the eye, so I just wanted to mention how brave these girls are for stepping out of their comfort zones. I interviewed Hailey Westrup, an eighth-grader diving varsity, Caeley Anderson, a seventh-grader diving for the middle school team, Gretta Johnson, an eighth-grader diving junior varsity, and Kaelin Coffin, a seventh-grader diving junior varsity.
This year was every middle school diver's first or second year of diving, none of them had any prior diving experience outside of the Sartell program, and no girls are currently participating in club diving outside of the Sartell program. However, all of the girls I interviewed had previously practiced or are currently practicing gymnastics as well.
"
I really like spending time with all of my teammates and I think just the experience of getting to go to all of the meets and practice every day is super fun."
— Hailey Westrup
When asked what the best part of diving on the high school team was, almost all of the girls responded that it was being with their teammates, or being able to see the success of their teammates and learn from it. Kaelin's favorite part was watching her friends nail new dives.
Almost all of the girls agreed that it's very scary to compete with girls that are significantly older than them, even as much as five years older, but some said that it pushed them even harder to try to get bigger and better dives, as illustrated in Kaelin's quote.
The general consensus with everyone is that they truly enjoy their older teammates and their teammates that are the same age they are. The girls enjoy being able to learn lessons from their older teammates and are excited to start high school.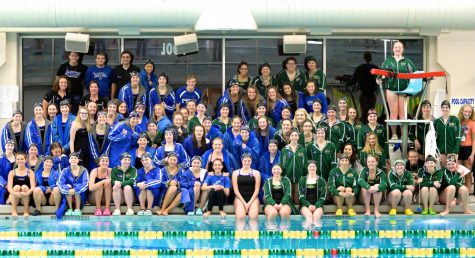 About the Contributor
Claire Bruland, Journalist
Claire is a senior at Sartell High School. She participates in diving in the fall and is the captain of the color guard in the spring. She works at Hollister...