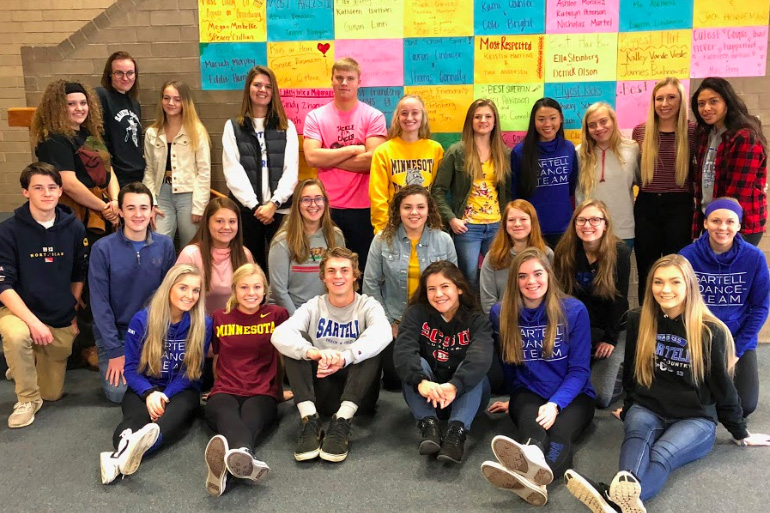 Angie Heckman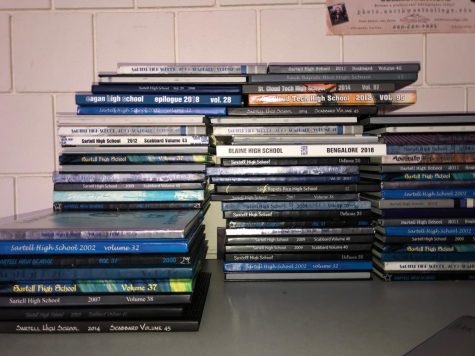 The Sartell High School Yearbook staff won The Jostens National Yearbook Program of Excellence Award. Schools that strive to create a great yearbook for their students are recognized. The top yearbooks of 2017 were chosen on December 4th and Sartell High School made the list!
This award was created to recognize yearbooks that stand out among the rest and to appreciate the students who put so much time and effort into turning the yearbook into something meaningful for each and every student.
Yearbook teacher Mrs. Angie Heckman said, "I am so proud of the yearbook staff for earning the excellence award from Jostens again for last year."
The Sartell Yearbook staff was ecstatic to find out they won this award.
Heckman went on to say, "We have earned that recognition a few times now. The award is given for schools that complete all of their deadlines on time, sell an increase in yearbooks and hit a goal for student coverage within their school. Jostens serves about 17,000 schools and only about 500 earn the recognition. We all work hard to hit these goals! The yearbook staff for this current book is off to a fantastic start! They have been exceeding my expectations so far, and I am so excited to see how this all comes together! I can't wait for the rest of the school to see their hard work!"
After all the hard work they put into their yearbook, they were honored to be recognized. Because this award celebrated last year's yearbook, the 2017-2018 edition, most of the students who created the book are graduated.
This year's SHS Yearbook staff are determined to live up to the legacy of the graduated yearbook staff and hope to make the 2018-2019 book even better. They are working hard to meet all their deadlines and are hopeful to feature every student in the book at least three times.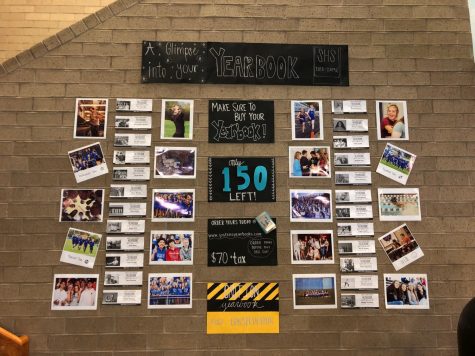 The yearbook staff is all about making new friendships and creating a memorable yearbook for SHS students.  
Senior editor Mac Perry said, "My favorite things about being in the yearbook is being able to create memories with some of my friends."
The staff strives to create a catchy layout that makes your eye flow across the page. The yearbook staff is positive they have created a design that is interesting and fun to look at.
Senior yearbook staffer Jennifer Morisette said, "I am excited for the student body to see the cool layout we have created and the hall of fame." 
The yearbook staff has been working on their yearbook since the first day of school. They have strived to make a unique layout that no other Sartell yearbook has ever had.
Senior Danyelle Yoerg said, "I chose to be in the yearbook because I thought it would be fun and cool. I think it's awesome that we get to put the whole book together and then show it to the student body."
The yearbook staff is excited for you to see the yearbook they have put together this year.
Remember that the 2018 Yearbooks are on sale now, so don't forget to purchase!
Click here to order.