What is better: online shopping or in-store shopping?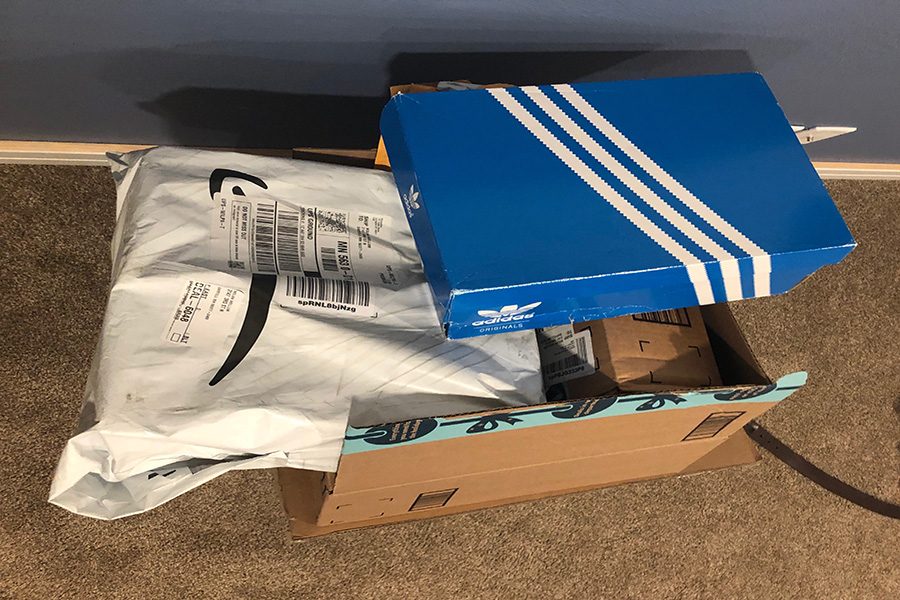 The holidays are here, and many people are still needing to purchase gifts for friends and loved ones. A key question still remains for some…whether to buy online or go to a store. There are definitely benefits to both ways of buying gifts.
Online Shopping
"
Personally, I think it's nice to go into stores as it's kinda nostalgic because we might not always have that opportunity, but I still prefer online shopping for its convenience. "
— Connor Comstock, Senior
Online shopping has emerged as an easy solution to avoid crowds that can form from supposed "doorbuster" or clearance sales. Many stores increase their prices before these sales, so that it may look as if they have better deals than what it actually is. Another benefit to online shopping is free shipping and being able to get what you buy delivered to your door. Free shipping is offered by many online retailers and is usually made free by reaching a certain dollar amount on your order. While online shopping has many benefits, there are still some things that make it difficult for people to switch over. One of those things is not being able to touch something in store. That can be hard for people to do, as many want to touch an item before buying it. Online shopping is most often used by younger people, but as it grows in commonality, shoppers of all generations are beginning to primarily shop online.  
In-Store Shopping
"
I like in-store shopping because you get what you buy right away. It's nice to not have to wait to get something. For online shopping, you have to wait."
— Matthew Lindstrom, Senior
Shopping in-store is still a major Christmas tradition for many families. Many families go out together on Black Friday to shop for the holidays, and it is still the most profitable day for retailers. Stores have many deals that are not seen the entire year besides Black Friday. In-store shopping requires you to go into the store and seek out your items, unlike online shopping which gives you the whole inventory at the click of a button.  
Both of these means of shopping have their pros and cons, but I personally feel that online shopping is the easiest, especially if you know what you're looking for. I think that in-store shopping still has its place, but is not the end-all-be-all of shopping.

About the Writer
Nolan Wollum, Journalist
What defines Nolan Wollum? Wolf Shirt Lover. Well traversed traveler of the World and Seven Seas. Kanye West supporter and avid listener. Art Aficionado....