Girls swim team represents Sartell at state meet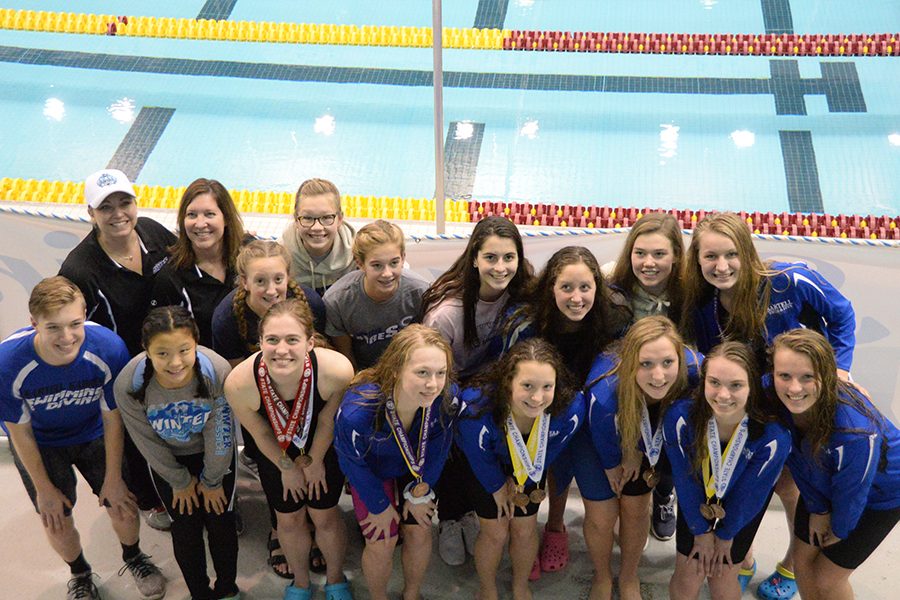 The Sabres took 4th out of 42 teams competing at the meet; they swam and dove at the legendary U of M aquatic center. They competed at prelims on November 14th and 15th, and slide into a 4th place finish at finals which occurred on November 16th.
The state team was composed of 15 swimmers and divers, 10 participants and 5 alternates. The athletes are as followed: Abby Weber, Darah Coleman, Emma Yao, Faith Akervik, Hailey Westrup, Heidi Lenarz, Holly Lenarz, Janie Martin, Jes Lemke, Kristin Martens, Lauren Lindmeier, Lauryn Kramer, Liberty Johnson, Maddie Hedlund, and Sara Hennemann.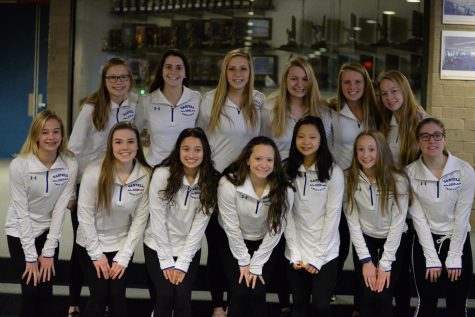 With a school-wide state sendoff, the girls were ready to compete and left early Wednesday morning ready to make their school proud.
Diving prelims went well as Jes Lemke had a 28th place finish and Abby Weber advanced to diving finals.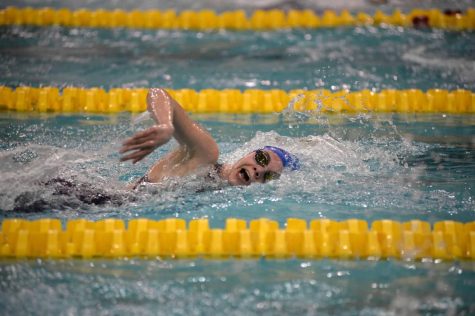 Thursday the stage was set for an epic day of preliminary swims. The goal on day one is to advance to day two. A swimmer must be in the top sixteen in order to make finals, with top eight earning a medal.
All the swimmers made it to state finals and they were excited. The medley relay was seeded 4th, the 200 free relay was seeded 8th, and the 400 free relay was seeded 6th. Each relay was placed to medal!
"
I was really proud of the girls, my favorite part was the team bond, the cheering, the laughs…"
— Sue Sathre, head coach
The medley relay ended up taking 3rd place and placed the highest out of the team's three relays. They dropped time and it set a new school record. The medley set up the meet to be an exciting day.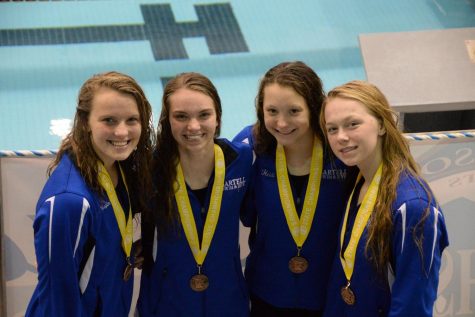 Junior, Libery Johnson said, "My favorite part was looking up after finishing and seeing our relay team jumping up and down… I knew we had set a record and that was exciting."
Heidi Lenarz received an 8th place medal in the 200 individual medley. Abby Weber placed 14th after diving finals. The team was ready for the second half.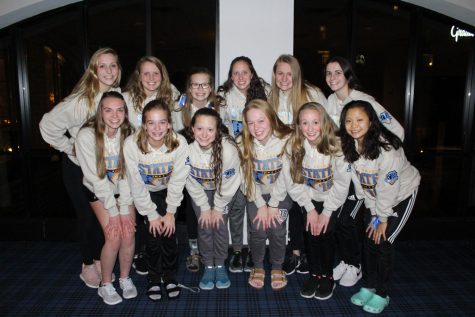 Senior, Darah Coleman got 6th in the 100 fly, with an impressive swim. The 200 free relay placed 7th and moved up one place. Darah Coleman placed 2nd in the 100 breaststroke, with an All-American consideration time. The 400 free relay got 4th place, which helped establish the team's overall finish in 4th.
The state meet was filled with many highs and lows; the state team had a close bond and is sad to see the season end.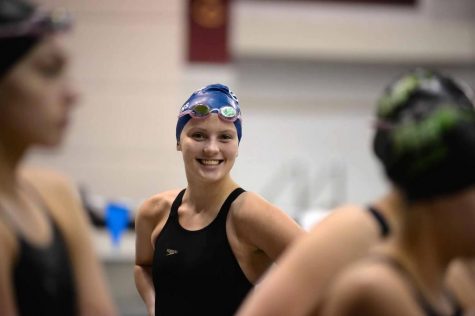 Kristin Martens gave us her final remarks on the state meet, "I am really going to miss it (swimming), the team was incredible and our friendships made it especially great… I really loved my time on the team and was happy to end with a happy experience, my final state meet".
About the Contributor
Lauren Lindmeier, Journalist
Meet Lauren Lindmeier! She is a 17 year old senior here at Sartell High School. Lauren spends most of her time at school and is usually running late (high...