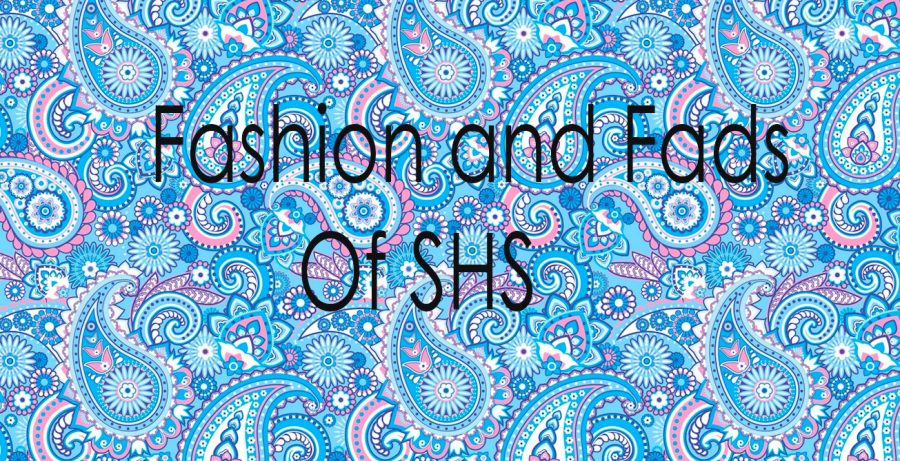 Fashion and Fads of SHS
Fashion is what you buy, style is what you do with it. -Nicky Hilton
There are many notable fashion trends this year at SHS. The trends and fads at the high school have spread like wildfire, here are some of the few making their way around SHS this school year.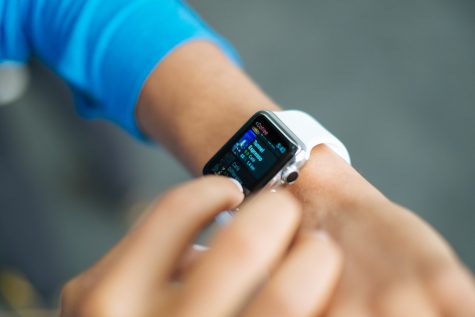 Apple Watches: When you walk around Sartell, you will notice that almost everyone is wearing an apple watch. I asked senior, Kenna Rohe why she chose to invest in an Apple watch as she said she bought it, "to help track health and to help track the kids I nanny timeouts." The Apple watch is perfect for people who love to work out and keep daily goals.
Parkas: Parkas are all the rage with winter coming up quick. These long, puffy coats are perfect for cold weather because they are stylish and keep you toasty during these harsh Minnesota winters. The most popular brand name parkas at Sartell are Michael Kors, Patagonia, and The North Face. I asked, senior, Anna Baken why she decided to purchase a parka this fall as she said, "they are the warmest and most fashionable winter coats I have ever seen."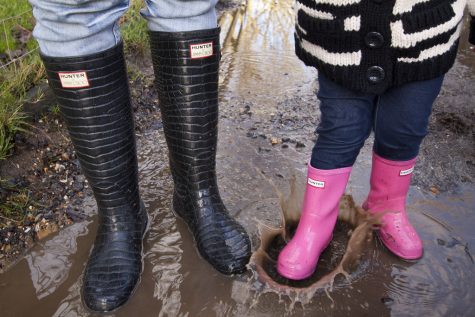 Hunter Boots: These boots are sure to keep you cozy and dry, no matter the weather which is what makes them so appealing to SHS students. You can catch almost any girl wearing them on a cold, snowy day or a gloomy, rainy day. Senior, Sadie Folsom says, "I thought Hunter Boots would be a cute fall/winter boot to wear and I didn't really have any boots at the time." These boots are known for their versatile use and warmth. These boots are perfect to buy at Scheels or Tradehome at our local mall. 
Mom jeans: This comfy casual look has become very popular at Sartell High School over the past year. Mom jeans are perfect for those Sartell students who want to look cute but don't want to be uncomfortable. These jeans can be dressed up or dressed down which makes them so likable.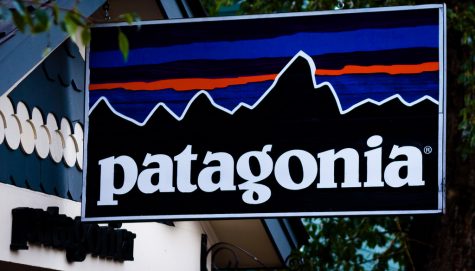 Patagonia: Patagonias are perfect for lazy winter days. Patagonias come in many different styles and colors which makes them attractive to students at SHS. Each fleece is made with recycled materials which are appealing to the earth lovers of SHS. Many people at Sartell choose to invest in Patagonia, though they are expensive. Senior, Brooke Walters decided to pay the extra money because "Patagonias are cute and comfy."
Hydroflasks: These stylish water bottles come in many different colors and sizes to fit anyone's need. If you take a stroll down the hallway at SHS, you will see some people with these colorful water bottles. These water bottles are easy to carry and keep your water cold all day. Hydroflasks are perfect for after-school sports at SHS.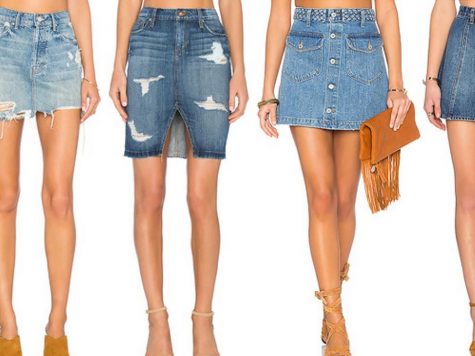 Jean Skirts/ Overall Dresses: Denim is very in this year which is very evident at Sartell High School. If you ask any girl, they are sure to have either a jean skirt or overall dress in their wardrobe. These dresses and skirts come in many different colors and lengths. Also, jean skirts and overall dresses are perfect for those girls who like to look comfy cute.
Lululemon: Over the past couple of years, the brand Lululemon has boomed in Sartell. Many people at SHS have something from Lululemon, whether it's a water bottle, a headband, a pair of leggings, or a shirt. Lululemon is perfect for those students who work out right after school being that Lululemon is a sportswear brand. I asked junior, Brenna Chisholm why she likes Lululemon and she said, "Lululemon offers high-quality clothes and is a good brand to buy from." Lululemon offers many different types of apparel in many different colors and patterns.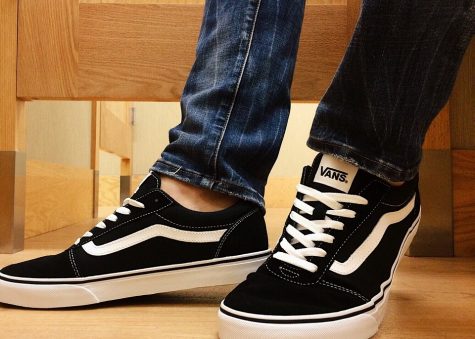 Vans: When walking down the halls of SHS you will notice one shoe brand, in particular, that seems to stick out. Vans are on the cutting edge this school year. The different colors and styles of these shoes draw many Sartell students to buy them. Customizable Vans help show the individuality of the students at Sartell High School. Senior Maddy Eckhoff, who has four pairs of Vans, says, " I like that they are edgy and match a lot of my outfits. Also, they are easy to slip on."