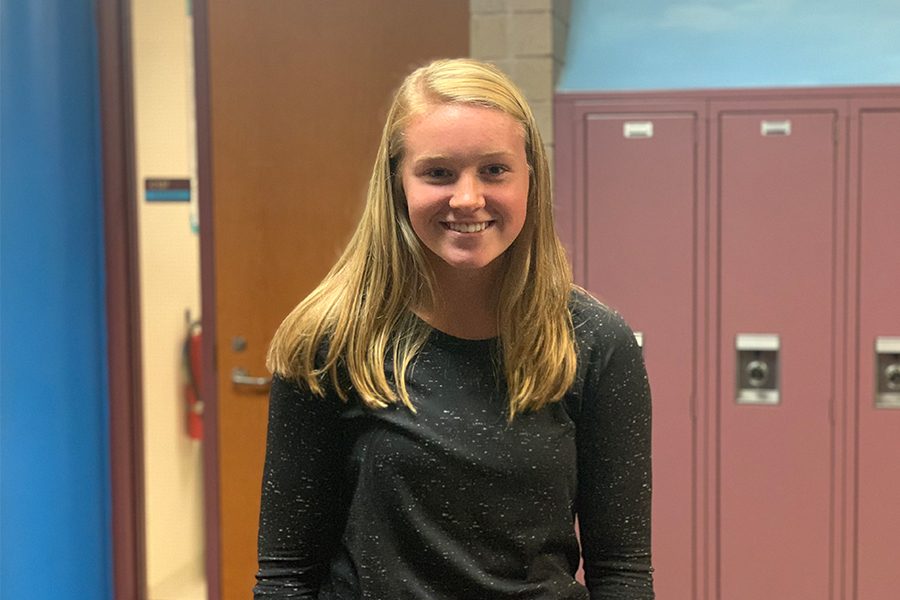 Eddie Hamilton
This week there is a new feature on the LeSabre!  In "Sophomore Spotlight," I will be interviewing sophomores to see how they liked freshman year and to learn more about their lives. This week I had the pleasure of speaking to Sophomore Taylor Scepaniak.
Q: Favorite color?
Blue. Duhhhhhh…
Q: How did you like freshman year?
It was a blast… way better than middle school.
Q: What was your least favorite part of freshman year?
Homework and having no rides.
Q: Are you in any activities?
Volleyball, Hockey and Golf.
Q: Who is your favorite upperclassman? Why?
Grace McCabe… AKA (Graciepoo)… She is very cool.
Q: Favorite Artist?
Drake.
Q: What are you looking forward to sophomore year?
Driving and having more freedom.
Q: Where do you want to be in two years?
Here in the high school thriving.
Q: Who is your favorite teacher ever?
Mrs. Box… She is awesome!