Sartell's hidden gem: color guard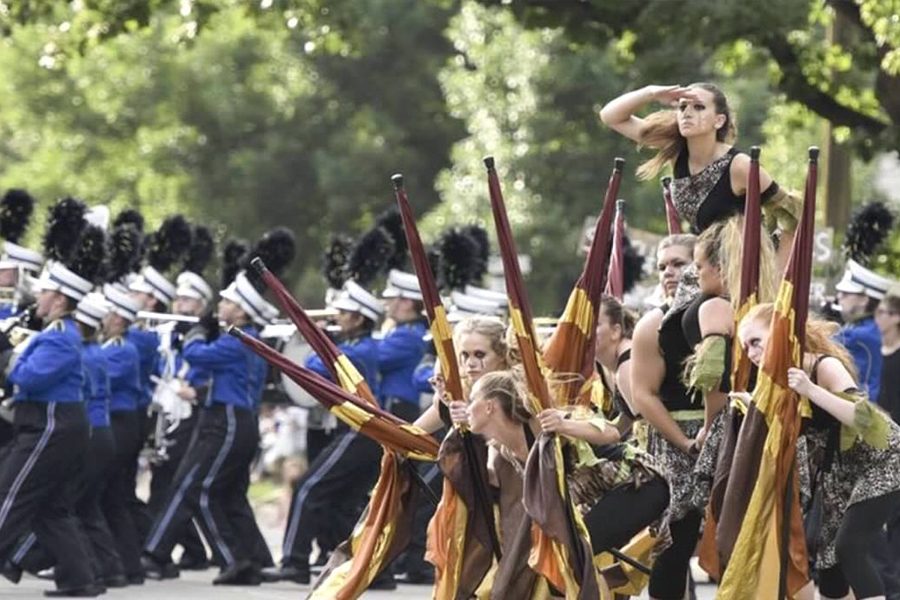 By definition, Google says a color guard is "a uniformed group, especially of soldiers, police officers, or school representatives, who parade or present their institution's flag (and sometimes their national flag) on ceremonial occasions." However, Sartell's is a little different.
The Sartell color guard is a competitive high school sport which involves spinning (definitely not twirling, that involves a completely different part of the band) flags, rifles, and sabers, and marching with the band. Color Guard adds the "pizzazz" to the band's show.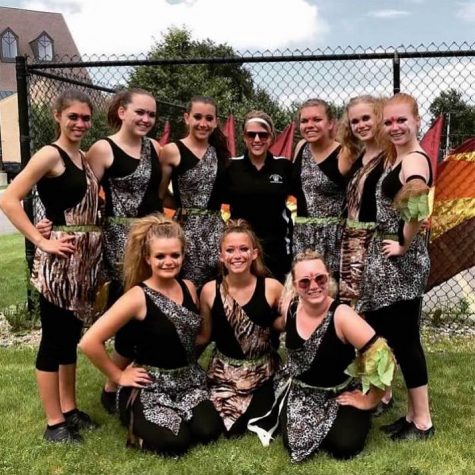 Few people know that marching band is competitive, but each parade is a competition. There is a certain spot marked along the parade route that is "judging" where their main show is performed and scored. Bands are scored out of 100 points on five different categories. The guard is involved in three of those categories, visual performance, general effect (GE), and auxiliary.
Last summer, Sartell's guard consisted of nine girls, including senior, Claire Bruland; five juniors, Hannah Schnettler, Kaylan Kremer, Dana Justin, Alyssa Gehrke, and McKenna Anderson; one sophomore, Tierney Hammer; and two freshmen, Lexi Goad, and Kynnley Winnegar.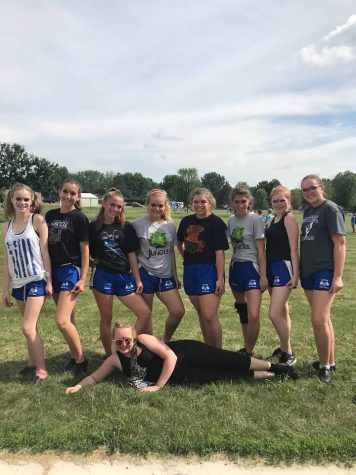 The show was called "The Jungle." It was a favorite for many.
Kaylan Kremer, a Color Guard member, said, "The Jungle one was definitely my favorite because… The uniforms were really fun, we actually had a good coach to teach us real moves. The [flag] silks were really beautiful and I loved the colors."
In past years, the show themes have included Cirque du Soleil, Alice in Wonderland, and Pictures at an Exhibition.
Sartell's 2017 show, Alice in Wonderland- Through the Looking Glass
The girls work incredibly hard to perfect their show before the season even begins.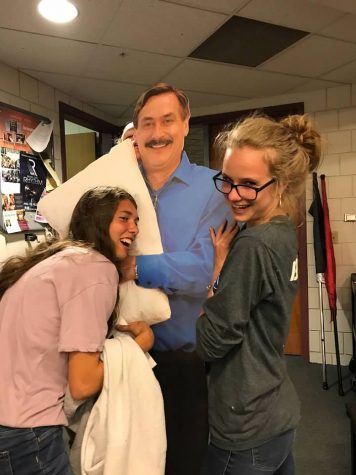 Practices begin at the end of March, while the parade season begins the first weekend of June. Practices are anywhere from three to nine hours a week. Most girls would argue this is the worst part of being in the guard.
Hannah Schnettler, another Color Guard member, shared, "The worst part is that… You sweat a lot, it's really hot, and things get changed at the last minute."
Lexi Goad, echoes that sentiment, "The worst part is that… The practices are really long."
About the Contributor
Claire Bruland, Journalist
Claire is a senior at Sartell High School. She participates in diving in the fall and is the captain of the color guard in the spring. She works at Hollister...