Homecoming Dress-Up Days: The Final Year
Students and staff at Sartell High School always make Homecoming week a favorite for everyone.  Hopefully, because this is our last Homecoming at the high school, Sartell students make it one to remember. Read on to get the inside scoop about the cause we are raising money for and inspiration behind this year's dress-up days.
Monday- Hippie day
Q.If you could go back to a decade what decade would you go to and why?
Maddy Eckhoff: I would go back to the 90s because I really like the fashion and the type of music.
Tuesday- wacky tourist
Q.If you could go anywhere in the world where would you go?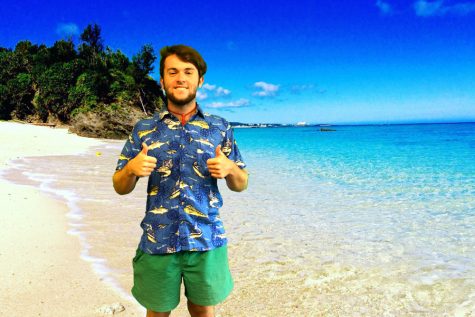 Thomas Connolly: I would go to Bora Bora because it is a very exotic place, and I can swim in extremely clear waters where I couldn't in other places.
Wednesday- Duo day
Q.What was the reason you choose these outfits?
Ella: We chose to be Clueless because it one of our favorite movies to watch.
Thursday- Throwback Thursday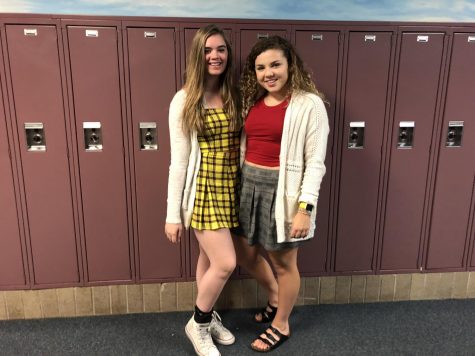 Q.What was your favorite outfit in middle memory?
Emily Meyer: There were so many but I think some of my favorite middle school memories were going to school dances. I am an extremely social person, so I always liked hanging out with my friends and dancing.
Friday- Homecoming spirit
Q.What was the inspiration for the theme this year?
Fredrickson: It's the last year in the high school and so they [student council] wanted to celebrate and bring the whole community together looking at the past. Since the school was established that's why they choose blast from the past to kind of celebrate all the years. We want to leave this building better than we ever found it, so as we go into the new building we're kind of celebrating an end and a beginning.
Q. Is there a certain cause we're raising money for this year?
Fredrickson: We are raising money for ALS this year because we have dear members of our community that we have lost.  We thought it was very important to be a part of a solution to try and find a cure.
About the Contributors
Jenna Eibes, Journalist
Hi! I am Jenna Eibes, and I am a senior at Sartell High School. In my free time, I love to play soccer, take pictures, hang out with friends, and spend...
Taylor Scherer, Journalist
Taylor is a senior at Sartell High School. This past summer, Taylor took a trip of a lifetime. She took a 28 day trip to Canada's Quetico wilderness.  It...