Plasma: to donate or not to donate?
Hang on for a minute...we're trying to find some more stories you might like.
Biolife Plasma Services is located in St. Cloud and Waite Park.  Many people choose to donate plasma either to save lives or to save up some extra spending money.  Plasma is the part of the blood that clots, fights diseases and has other important functions.  It makes up a majority of your blood at about 55%.   Many people use plasma as treatment for many immunodeficiencies, hemophilia, and genetic lung diseases. Only a small percentage of eligible donors actually donate their plasma.
While it is true that plasma is a life-saving product, the plasma industry practices used in the production of the majority of blood-related pharmaceuticals cannot guarantee complete safety of donors and receivers.  There are some side effects that are not favorable for either party.  For a donors list click here. For a receivers list click here.
Pros of Donating:
Compensation: Plasma donors at Biolife in St. Cloud can earn up to $80 per week ($20 first day within a week and $60 for the second time in one week)
Helps people: By donating plasma you can save lives one donation at a time.
Up-to-date on your own health: Donating plasma requires free blood testing that can detect medical issues early on.
Safe process: Donating plasma is mostly safe to donors because all equipment is sterilized and all location have trained technicians.
Cons of Donating:
Side effects may occur:  Although rare, donors can become dehydrated, get vein damage, possibly faint and fatigue, nausea, and bruising.
It may be painful:  The donation process involves getting punctured with a 16/17 gauge needle.  This may cause pain or irruption to the punctured area during or after donation.
It may cause vitamin levels to drop:  Donating plasma may cause a lack of calcium and other important vitamins in your body which can lead to more serious side effects.
May cause scarring:  If donors use the same vein every donation, the punctured area may scar and leave a permanent marking on your arm.
More information about donating plasma can be found on the Biolife website.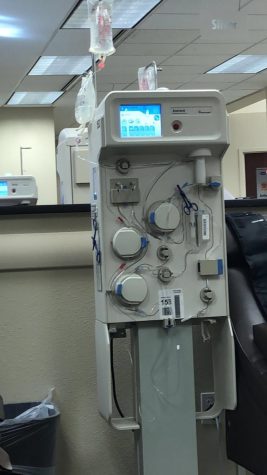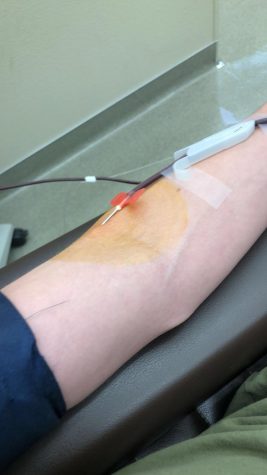 About the Contributors
Brock Sorensen, Journalist
Grade: Senior

Go-to Article of Clothing: Turtleneck

Living Room Decoration Must Have: White Ceramic Cats

My Favorites: Brand-Lululemon; Animal-Dog;...
Lexie Lamont, Journalist
Grade: Senior

Go-to Article of Clothing: Turtleneck

Living Room Decoration Must Have: White ceramic cat

My Favorites: 

Brand-- Lululemon
...