Boys Golf: First conference win in 5 years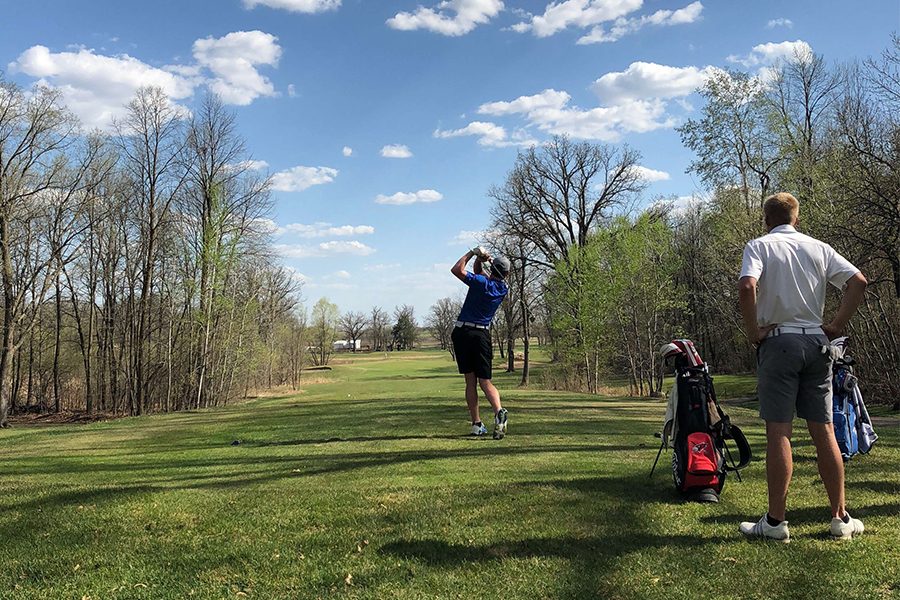 The Sartell boys golf team won their first CLC victory of the season on May 7th at Blackberry Ridge Golf Club in Sartell.
The Sabres were ready to roll on a beautiful Monday evening and were ready to face the tough competitors from the conference. Blackberry Ridge Golf Club was in great shape for the tournament with smooth fairways and fast greens that gave the golfers something to think about with every putt.
Freshman Michael Webster tied for 1st and shot a personal-low with a 74 with a 36 on the back and a 38 on the front. Freshman Logan Hamak shot an amazing round of 76. His splits were 36-39, and he tied for 4th on the day. Blake Webster and TJ Raden, both seniors, shot a 79 for the final 2 scores. Isaac Murtley shot a 83 for a solid score and Derrick Olsen shot a 92 with troubles on the first nine, but finishing strong. The Sartell Sabres Boys Golf team hope to keep the good scores up for upcoming meets. Come see the boys golf team and check out their schedule here!
"
It was our best meet in a long time."
— TJ Raden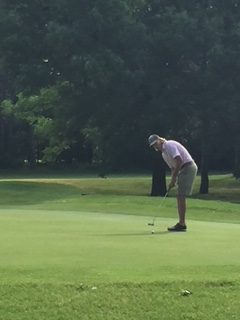 About the Contributor
Eddie Hamilton, Journalist
Eddie is a family man... He loves to have fun with his friends and bum around the town. He is a Senior at Sartell High School and an avid learner. This...