Birthday candles on your… sandwich?
HAPPY BIRTHDAY! Well, it may not be your birthday today, but it's bound to come up eventually. From the team that brings you the Good, the Bad, and the Delicious (which you can find here), we bring you something a little different in honor of one of the crew member's birthday. This week our team seeks out best deals on food around the Saint Cloud area that you can find exclusively on your birthday.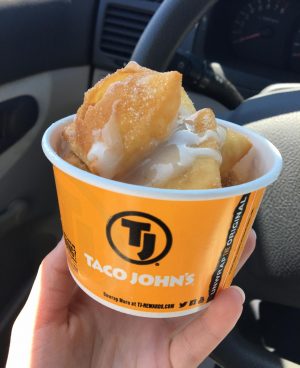 We started on Taco Johns, because, coincidentally enough, it was what initially prompted this article from a friendly reminder that you get a free donut bite on your birthday. To anyone who has not tried the donut bites, it's insisted that you go now. They are fried donut equivalents with cream cheese icing and cinnamon and sugar on the top. You can never go wrong with them, and they undoubtedly came through as a delicious treat. The gentleman that took our order also gave us a free small drink followed up with a pleasant "happy birthday."
"
Happy Birthday"
— Taco John's guy
In order to redeem the free donut bites yourself, just sign up for Taco Johns rewards, input your birthday and email, then when the day arrives you will receive a coupon in your inbox for a free donut bite. It was a great start to an even better lunch.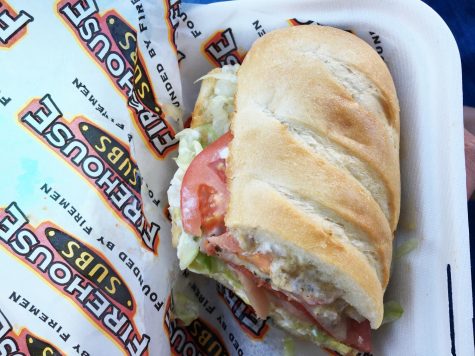 Our next stop was Firehouse Subs where we received a free medium Italian sandwich that had salami, pepperoni, ham, provolone, lettuce, tomato, onion, Italian dressing,
seasonings, mayo, mustard, and a pickle on the side. Yum. Once again, all you have to do is sign up for firehouse subs account online, input your birthday and email, and then on your birthday, you will obtain an email with a coupon that you use at the checkout. A full fledged free sandwich? What could be better? The answer is dessert of course.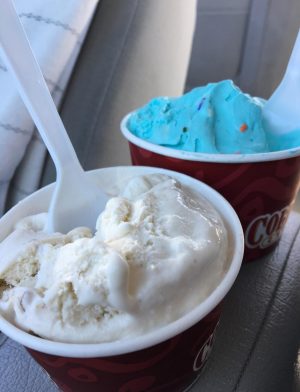 Finally we stopped at Coldstone, which was promoting buy one get one free deal on love it sizes for reward members. We ordered our ice-cream, but due to the Coldstone rewards services being new, their rewards program was not yet up to date and was unavailable in the Saint Cloud location. However, we simply asked, and they did end up giving us a buy one get one free deal in the end.
The results from this excursion were to get delicious food for little to nothing; how it tasted was not the point, although we weren't disappointed by anything we received. We got most of it for free and only spent 5 dollars in the end. So on your next birthday, go get some free food. Happy Birthday and enjoy.